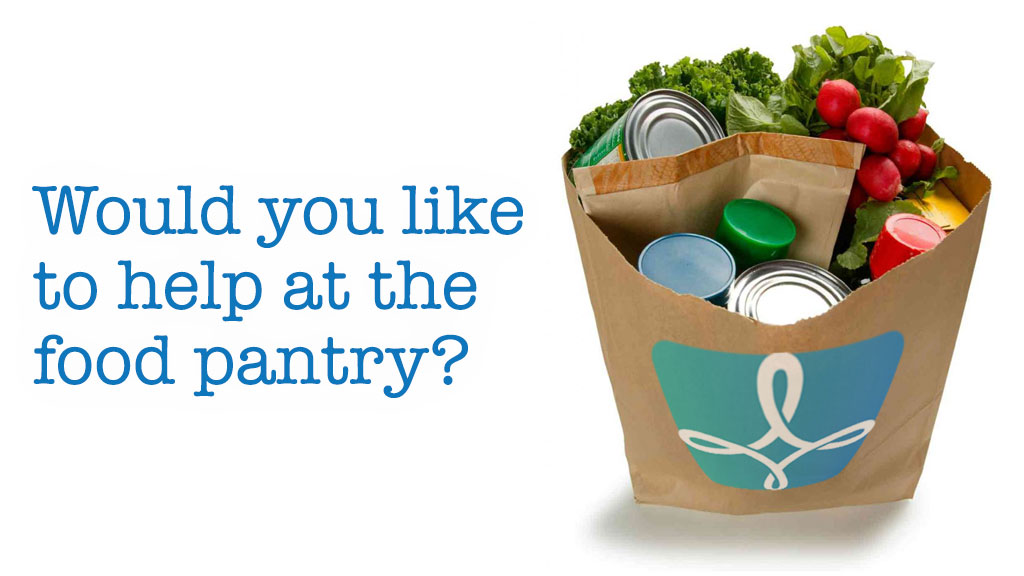 Since March 2020, due to the pandemic and also our much larger client base, we have been operating the FPCY Food Pantry in a drive-by model with pre-packed bags of non-perishable groceries and a choice of meat and other items. We've now moved back indoors, in a full choice shopping model. The shopping model provides more choice and dignity for our clients — but it requires significantly more volunteer staff to operate. Can you help us? We need friendly volunteers from 7:30 – 11:30 two Saturdays per month (as well as the preceding Fridays for set-up from 2pm to about 4pm). We will work with your schedule to ensure that your time is well used on the days you volunteer. It is a heart-warming opportunity to learn about your neighbors and make new friends!
Or contact the office or Debbie Bernadini to let us know of your interest.
Can't volunteer but want to help? We are in great need of breakfast cereal (preferably not the huge boxes please), pasta of any sort, and canned fruit and juices.  Noting the item of the month and bringing in some supplies can help us "fill the gaps."
You can drop off items any time in the labeled bins near the red double doors at the back of the church building. 
If you would like to make a food donation, Please Note:
Non-Perishable FOOD Only
NO Food with expired dates on the packages. 
Donate the quality of food you would serve to your own family. 
Online contributions to the Food Pantry are also most welcome.You can find more information, including our distribution schedule on our Food Pantry Page.