Westchester County has resources specifically to deal with the Covid-19 pandemic.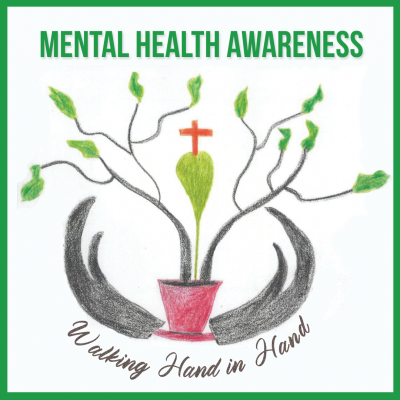 The reality is that mental health issues affect all members of society in some way, shape or form. It is estimated that one in five Americans over age 18 will experience a mental health problem this year. The impact of the pandemic has shown increased prevalence of adverse mental health outcomes, substance abuse and suicidal ideation in all age groups and all races.
Misunderstandings about mental health can lead to negative attitudes that prevent people from being accepted and supported, and can make it harder for them and their families to get help and lead productive lives in their communities. There is strong evidence that close and caring relationships, supportive communities, and having a personally meaningful spirituality are all powerful factors in promoting mental health, reducing risk and facilitating healing and recovery.
The First Presbyterian Church of Yorktown is responding to this increasingly alarming concern and has recognized the call to walk side by side with our neighbors who are impacted by mental health challenges. To do so, we have completed a mental health survey which will give us insight into the depth and diversity of this issue within our congregation and in our local community. From this understanding we will seek training to become more skillful in understanding the complexities of and provide new way of creating an environment of support and respect for those in distress or struggling with mental health challenges. This training will help build capacity within our church (and potentially our community) to offer hospitality, neighboring, sharing the journey, listening and accompany our neighbors (the 5 basic practices of companionship).
At the heart of a mental health ministry is to welcome those in distress, work towards understanding the struggle, and offer a foundation of spiritual support to promote healing and well-being. Experiencing grace and renewal of life is possible through our efforts to walk side by side with all in distress and struggling.
If you would like to join our Mental Health and Wellness Team please contact us at the office.
Meet the people involved in our Mental Health Ministry.
Our most recent mental health post is listed here. Other posts are listed at the bottom of this page.
From the Mental Health Team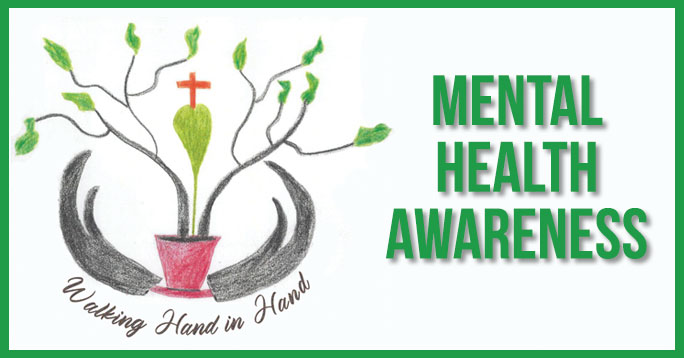 Your Mental Health Ministry continues to provide educational and other resources in the form of brochures in the Gathering Space, a growing book collection in our Library under Mental Health—on the cart– and occasional training opportunities such as: MENTAL HEALTH 101; COMPANION TRAINING, and the 2-day ASIST training for suicide prevention, which was held in our church in September and was open to the public.
ASIST training was a very useful and successful event that gave us information, tips, and practice in how to communicate— hold a discussion — with someone who is suicidal; i.e., talking with them until finding the hook (what is important to the person) that can be used to encourage the person to stay alive for now until help is arranged. There were 20 attendees, with a good percentage from our church.
We also recently held a Mental Health Wellness event, on Monday, Nov. 14 at 6:30, which included practices that can help maintain a healthy mental and spiritual state and can help manage feelings when one's mind is not at it's optimal health, i.e.- anxious or so.
We practiced a type of deep breathing to help with anxiety, using belly breathing and lengthening breaths to calm our bodies and minds. Before we practiced the deep breathing, a meditation was shared that reminded us that we can't reach God in a deep healing way through our minds but only through loving God, often in a sacrifice of quiet time becoming more aware of the Living Breath of God in us. All reported feeling calmer after this practice.
This is one of the premises behind Centering Prayer, which involves deep breathing and sitting in silence to offer one's heart and mind as more available to God. We also used silent prayer to support one another in their concerns as we listened to each person's burden and then sat in silence, as a gesture of sitting with them with God (in silent prayer support), for a minute in soft candle light. A candle was lit for most concerns. Tamsin led this section and reminded us that this time was not to be hurried, or pressured for everyone to share, so we often sat for a while in silence until someone was ready to share. In our impatient, impulsive world with a desire to control and fix this was a major change. There were some major burdens shared as a result. It was hard at first not to speak or react with a hug, etc.
However, later the feed back was that this was much appreciated by those suffering, because no one was trying to "fix it," they felt safe sharing their full burden of grief, that it was ok to feel bad, in the warm soothing candle light, surrounded by loving presence of caring friends. By the end of the meeting, I witnessed a miracle. The somberness and sense of helplessness was relieved by laughter and even joy that was palpable— some lifting of suffering for a while. Suffering that was more bearable with loving support and God's powerful subtle Spirit. We then worked together on a collaborative poem, which allowed us the pleasure and bonding of working together on something creative.
We learned yet again the value of prayer, connection to God, listening in love and the importance of staying silent at times. Stay tuned in the coming months for more of these special mental wellness events.
Mental Health Resources
Westchester County Mental Health Association
344 Main Street, Suite 301
Mt. Kisco NY 10549
www.mhawestchester.org
914-345-0700 x. 7303 for information and referrals
Putnam County Mental Health Association
2505 Carmel Ave, Suite 212
Brewster NY 10509
www.mhaputnam.org
845-278-7600
Westchester Mobile Crisis Prevention & Response Team 914-925-5959
Putnam Mobile Crisis Prevention & Response Team 386-872-2254
Dutchess Mobile Crisis Prevention & Response Team 845-372-5500
New York State Alliance on Mental Health
99 Pine Street
Albany NY 12207
www.naminys.org
518-462-2000
www.namiwestchester.org
914-592-5458
www.namiputnam.org
845-363-1478
National Alliance on Mental Health
3803 N. Fairfax Drive, Suite 100
Arlington VA 22203
www.nami.org
703-524-7600 (main number)
518-462-2000 (in NYS)
Drug Crisis In Our Backyard
16 Fair Street, Carmel NY 10512
845-842-1212
www.drugcrisisinourbackyard.org
NYS Emotional Support Helpline
(available 7 days a week, 8:00 a.m. – 10:00 p.m.)
1-844-863-9314
Gambler's Anonymous (NYC, Westchester, Rockland & Surrounding Counties)
1-855-222-5542
www.gamblersanonymous.org
National Problem Gambling Hotline
1-800-522-4700
www.ncpgambling.org/chat
Hotline Numbers
Emergency: 911
Suicide Prevention Lifeline:
1-800-273-TALK (8255)
www.suicidepreventionlifeline.org
Crisis Text Line (National Alliance on Mental Illness):
Text NAMI to 741-741
Suicide Prevention for LGBTQ+ Teens:
1-866-488-7386
SAFE (Self-Abuse Finally Ends)
Alternative Information Line
1-800-DONT CUT (355-8288)
Drug Crisis In Our Backyard "HopeLine":
877-846-7369