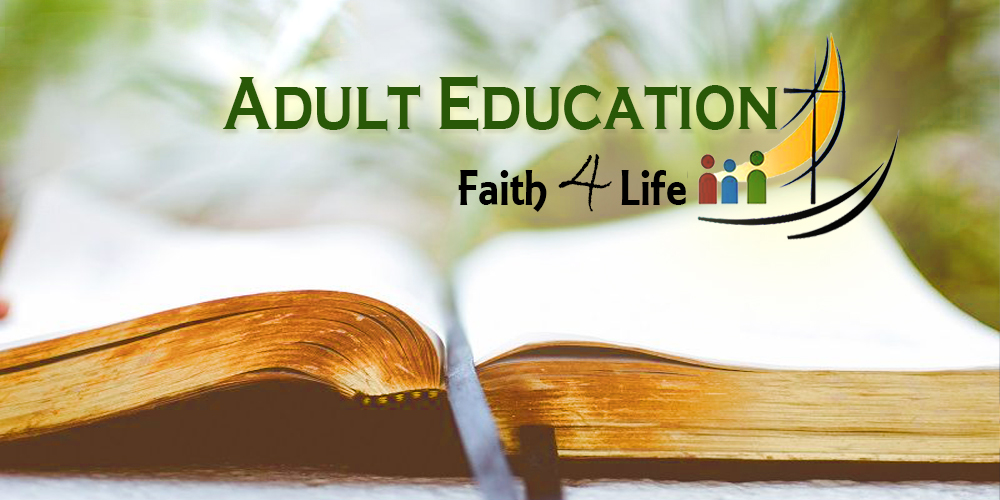 Adult Education and Sunday School will begin on September 26. For detailed information, see our re-opening brochure.
Bible "Study" is perhaps a misnomer in our church. Our Adult Ed, or Faith4Life programs, are about:
Sharing our individual faith journeys with one another.
Wrestling with life's tough questions – e.g. "If God is a loving God, why do the innocent suffer?"
Exploring what God is calling me, as a Christian, to be and do in the world?
Studying the Bible and other challenging writings by great people of faith.
While our emphasis is on the Bible and other Christian writings, we also explore the wisdom of other faith traditions. We provide a safe place to bring our doubts and we challenge one another to grow. Although we may disagree with one another, we support one another in our search. We find affirmation in our search for the truth as we strive to "live the questions now."
There are many opportunities to take part in our Faith4Life programs. Below are some of our "standard" times during the programmatic year (generally mid-September to mid-June); other studies may run for a few weeks at other times of the week.
Tuesdays from 10-11:30AM
Thursdays from 10-11:30AM
Sundays from 8:45-9:45AM
Women's Circle, first Wednesday of the month from 10:30AM-Noon
ALL are welcome to attend any of these sessions! The Thursday study is set up that you can "pop in" when you can. The other study times cover a reading that is done beforehand, so a little prep is required before attending.
Please contact the church office if you would like more information about our Faith4Life program.
---
Our most recent adult education post is listed here. Other posts are listed below.
How to be an Anti-Racist by Ibram X. Kendi (305.8 K) — Review by Connie Knapp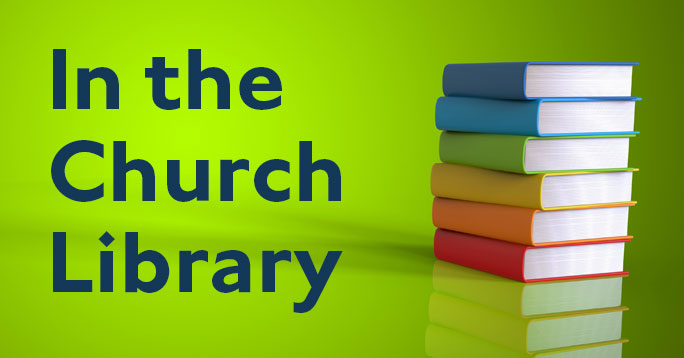 A group of us read this book during our Tuesday morning Faith4Life sessions as we continue the journey to learn about systemic racism and ways we can combat it. Ibram X. Kendi is a professor of history and the founding director of the Antiracist Research and Policy Center at American University. He is also a bestselling author and frequent public speaker.
Many of us found the book challenging; Kendi challenges our assumptions about, and in some cases our previous definitions of, racism. He does this in an engaging way as he shares his own story with us. We learn alongside him as he learns.
The book is divided into 18 chapters, beginning with a chapter entitled "Definitions." Each of the remaining chapters covers one specific area (for example, Gender, Color, Behavior). For each topic there is a "racist" definition and an "anti-racist" definition.
The book has caused some controversy in communities of Color. Some people find Kendi's approach too binary—you are either an anti-racist or a racist—while others find his approach too simplistic. I think it is important to remember that he is using his story to help us understand racism and antiracism. Someone else's story might give us a different perspective with a different sense about racism and antiracism.
The book is well researched, with many endnotes. Afua Hirsh, reviewing the book for The Guardian said "How to Be an Antiracist is more like a textbook than I would like, but then there is much schooling to be done." You could learn a lot by visiting the sources in the endnotes.
I would recommend this book to anyone who wants to get a better understanding of what it might mean to truly be an "antiracist." It's a great place to start on the journey
Recent topics are listed below, with previous topics available
here
.