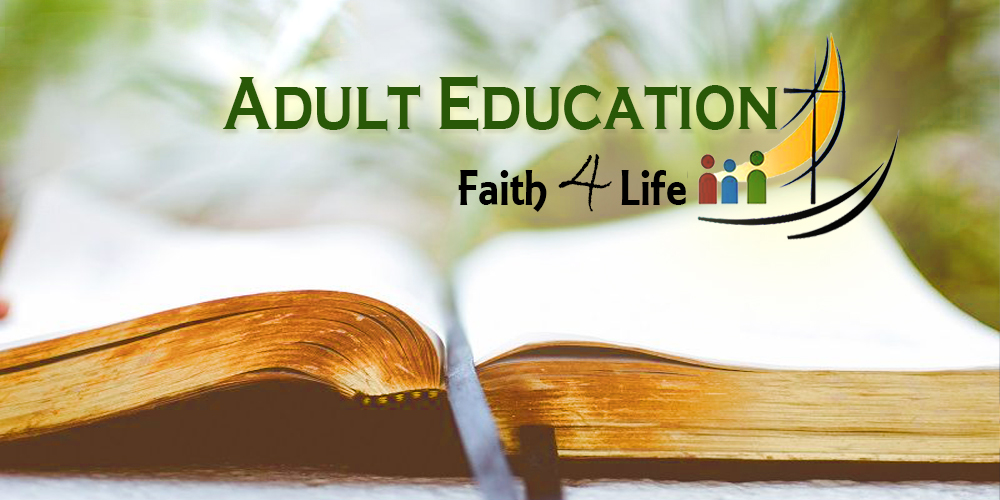 Bible "Study" is perhaps a misnomer in our church. Our Adult Ed, or Faith4Life programs, are about:
Sharing our individual faith journeys with one another.
Wrestling with life's tough questions – e.g. "If God is a loving God, why do the innocent suffer?"
Exploring what God is calling me, as a Christian, to be and do in the world?
Studying the Bible and other challenging writings by great people of faith.
While our emphasis is on the Bible and other Christian writings, we also explore the wisdom of other faith traditions. We provide a safe place to bring our doubts and we challenge one another to grow. Although we may disagree with one another, we support one another in our search. We find affirmation in our search for the truth as we strive to "live the questions now."
There are many opportunities to take part in our Faith4Life programs. Below are some of our "standard" times during the programmatic year (generally mid-September to mid-June); other studies may run for a few weeks at other times of the week.
Tuesdays from 10-11:30AM
Thursdays from 10-11:30AM
Sundays from 9:15-10:15AM
Women's Circle, first Wednesday of the month from 10:30AM-Noon
ALL are welcome to attend any of these sessions! The Thursday study is set up that you can "pop in" when you can. The other study times cover a reading that is done beforehand, so a little prep is required before attending.
Please contact the church office if you would like more information about our Faith4Life program.
---
Our most recent adult education post is listed here. Other posts are listed below.
Signs and Wonders and Other Faith4Life Opportunities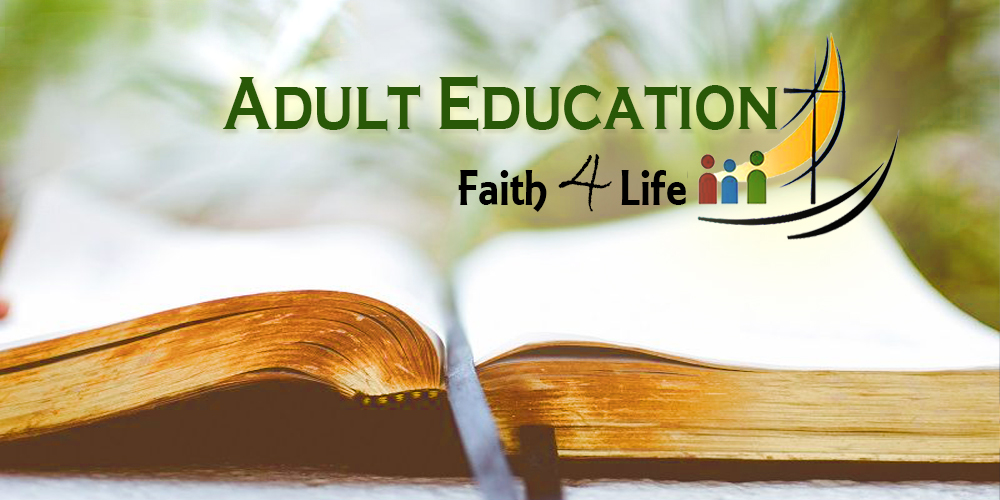 Join us for a new Faith4Life study, Signs and Wonders with Amy-Jill Levine.
There are three opportunities to join this study. Some of the groups have already begun. Please
know that you are welcome to join at any point.
Tuesday morning, from 10 AM until 11:30, hybrid (Zoom and in person in the library)

This group began the study on January 3rd .

Thursday morning, from 10 AM until 11:30, hybrid (Zoom and in person in the library)

This group began the study on January 19th

Sunday morning, from 9"15 until 10:15, hybrid (Zoom and in person in the library)

This group begins the study on January 22nd .
Join us for conversation and community as we look at some of Jesus' miracles and discuss what they mean for our lives today. Each week includes a video presentation with the author. Books are available in the Office for a suggested donation of $13. The Tuesday morning group will be reading the book; the Thursday and Sunday morning groups will be "book optional."
Centering Prayer continues every Wednesday evening at 7, in the library or on Zoom.
The Wednesday night Disciple group continues at 7:30, in person and on Zoom.
Important: Please note that you do not have to be a member of our congregation to join us for any of these offerings. If you know someone who is considering joining our congregation, feel free to invite them to attend a session on something that interests them.
Recent topics are listed below, with previous topics available
here
.