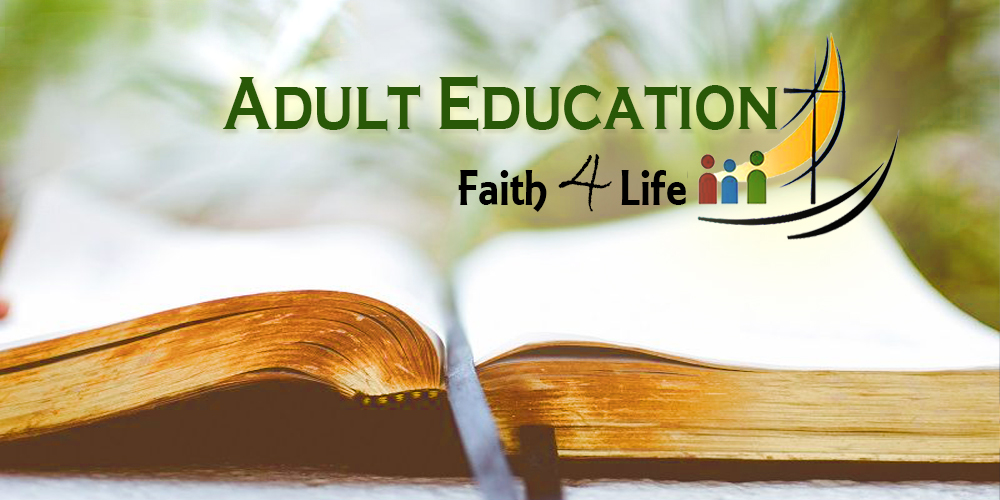 Have you ever looked at the Christmas story in each of the four gospels? You might be thinking, wait, there's no Christmas story in Mark or John! Join us as we examine the story we (think) we know well and the story that is less obvious.
Join us on Thursday mornings at 10, or Sunday mornings at 9:15, in the library or on Zoom. The Sunday class will begin on Sunday, November 27 and the Thursday class will begin on Thursday, December 1. Please have a Bible handy. You might also want to have paper and a writing instrument as we work our way through these stories.
Join us on Sunday evenings from 7 until 8:30 for a discussion of John Philip Newell's book, Sacred Earth Sacred Soul. Books will be available in the office. Contact Tami if you want to join us via zoom.
Join us for Centering Prayer every Wednesday evening at 7, in the library or on Zoom.
The Men's Breakfast will be held on December 10 at 8am in Fellowship Hall.
The Tuesday morning Faith4Life class will continue discussing White Too Long.
The Wednesday night Disciple group continues at 7:30, in person and on Zoom.
Important: Please note that you do not have to be a member of our congregation to join us for any of these offerings. If you know someone who is considering joining our congregation, feel free to invite them to attend a session of something that interests them.
Contact Connie Knapp or Tami Seidel for Zoom information to join any of the classes online.