Campaign Project Management Team (CPMT) and Operations Commission Update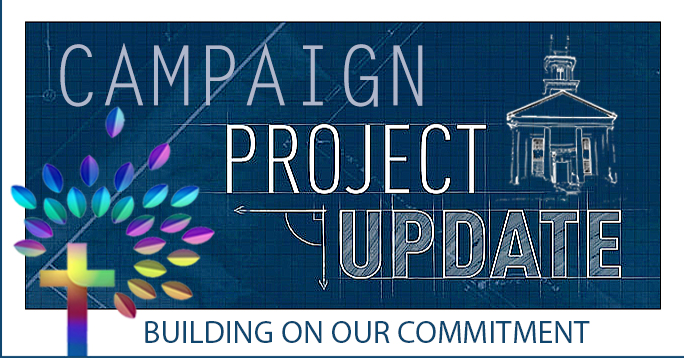 Since the beginning of January, the Operations Commission has been busy helping to implement various projects as set forth by the CPMT.
Volunteers Needed: We would to take this opportunity to welcome all who might be interested to consider joining the Operations Commission. No special talents are required, just a keen interest in maintaining the integrity and beauty of our structures and premises. We meet on the third Tuesday of every month at 7:30 PM with the exception of July and August. We hope to see you at our next meeting, Sept. 21st. Contact Lisa in the office.
Our latest projects: (find photos in the latest Disciple, page 8)
Reworking the closet/coatroom to create storage space for the nursery & worship
Reworking of the main office space to create and office for the Youth Director, allow for a better reception area and create two volunteer/bookkeeping workstations
Adding insulation to the wall shared by room 16/17 to aid in sound dampening
Next up for the campaign
Continue working towards kitchen renovation
Preparing the building for reopening in the fall
Installing wider ADA compliant doors in the office
As ever, we are so grateful for the support of the congregation and the faithful fulfillment of pledges, to enable us to do this work. If you haven't yet made a commitment, please prayerfully consider participating in this campaign for the present (and future) of our Ministries of Faith. Pledges can be made via myFPCY.org. If you have made a pledge, but haven't yet made a gift, or if you wish to make a one-time gift, you can do so at your convenience here: http://tinyurl.com/FPCYCapital
Older updates about the campaign project
.