Capital Campaign News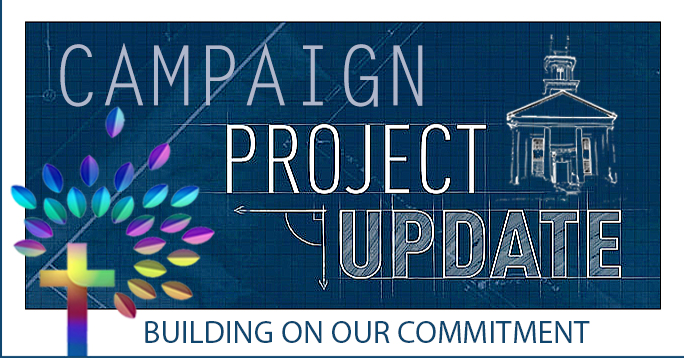 We continue to work hard on the remaining projects under the Capital Campaign umbrella.  A BIG THANK YOU to Dick Seymour and Jerry Amato for the completion of the doors for the new Banner Closet, and for their ongoing commitment to the other tasks on our "punch list."  Thank you to Matt Hager for removing the gray metal doors by the Music Room ramp (so much safer and brighter and more welcoming without them!) and for finding us a contractor to complete the Accessibility work in the Office. Tami, Chip, Stephanie and the Office itself now all have ADA compliant doorways (see photos).  Soon to come—a refurbishment of the cabinets in the office thanks to a team of volunteers and the reuse of cabinetry from the Kitchen.  We do have a few more jobs to finish, particularly the Kitchen, but it is so wonderful to see other tasks completed and the new spaces ready for use.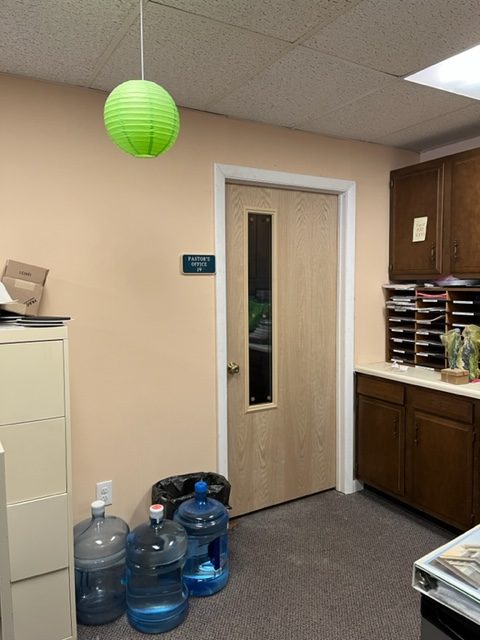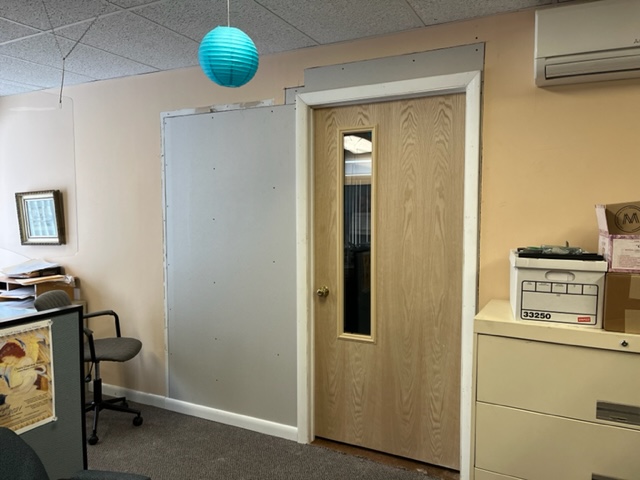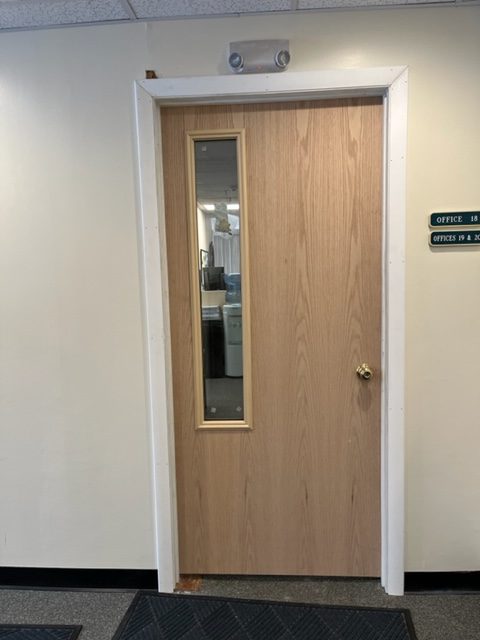 Older updates about the campaign project
.