You do not have to be a Presbyterian, or a formal church member, to attend worship with our church family. We welcome all who are searching for their spiritual paths, as well as those established in their faith. We are an inclusive church family that accepts all, regardless of their faith background, race, gender, sexual orientation, or financial status.
If You Come to Sunday Morning Worship
During the programatic year (mid-September to mid-June), our services in the Sanctuary are at 8:00am and 10:30am. We live-stream our 10:30am service on our Facebook page.
During the summer, we have one service at 10:00am (streamed live).
Church services last about an hour. Coffee hour after our service(s) is a time for fellowship and connecting.  We look forward to meeting you and sharing a cup of coffee or tea!  After the online worship service, we invite you to join us for a 'Virtual Coffee Hour' on Zoom. Details are provided through our email list.
If you'd like, please fill out our online visitor card.
Would you like to know more about our staff and our commissions?
What If I Have Kids?
Families are the cornerstones and building blocks of a strong congregation. All children are welcome in our Sunday School and in our services. We have active youth groups for middle school and high school youth, who meet for activities of fellowship as well as community outreach.  Adults are invited to our regular adult education ("Faith4Life") classes. Our nursery is available for the youngest children, if desired, but be assured that babies and children of all ages are welcome in our worship service.
What Are Church Services Like?
We welcome you, regardless of who you are, where you come from, or your religious background.  If you come to worship with us, you'll experience a service that blends traditional and contemporary styles of worship.  We pray, hear sermons, sing hymns, and enjoy music by our choir, bell choir, and soloists.  We use technology to enhance our worship experience, displaying videos and pictures and occasionally even hearing sermons from abroad via Skype and the Internet.  Our sanctuary space is handicapped accessible and open to all. We invite you to come as you are. We do not expect formal attire. Jeans and sneakers are as welcome as suits and ties.
We have Communion, typically once a month on the first Sunday of the month.
To learn more about who we are, and what we believe, see Our Beliefs.
Directions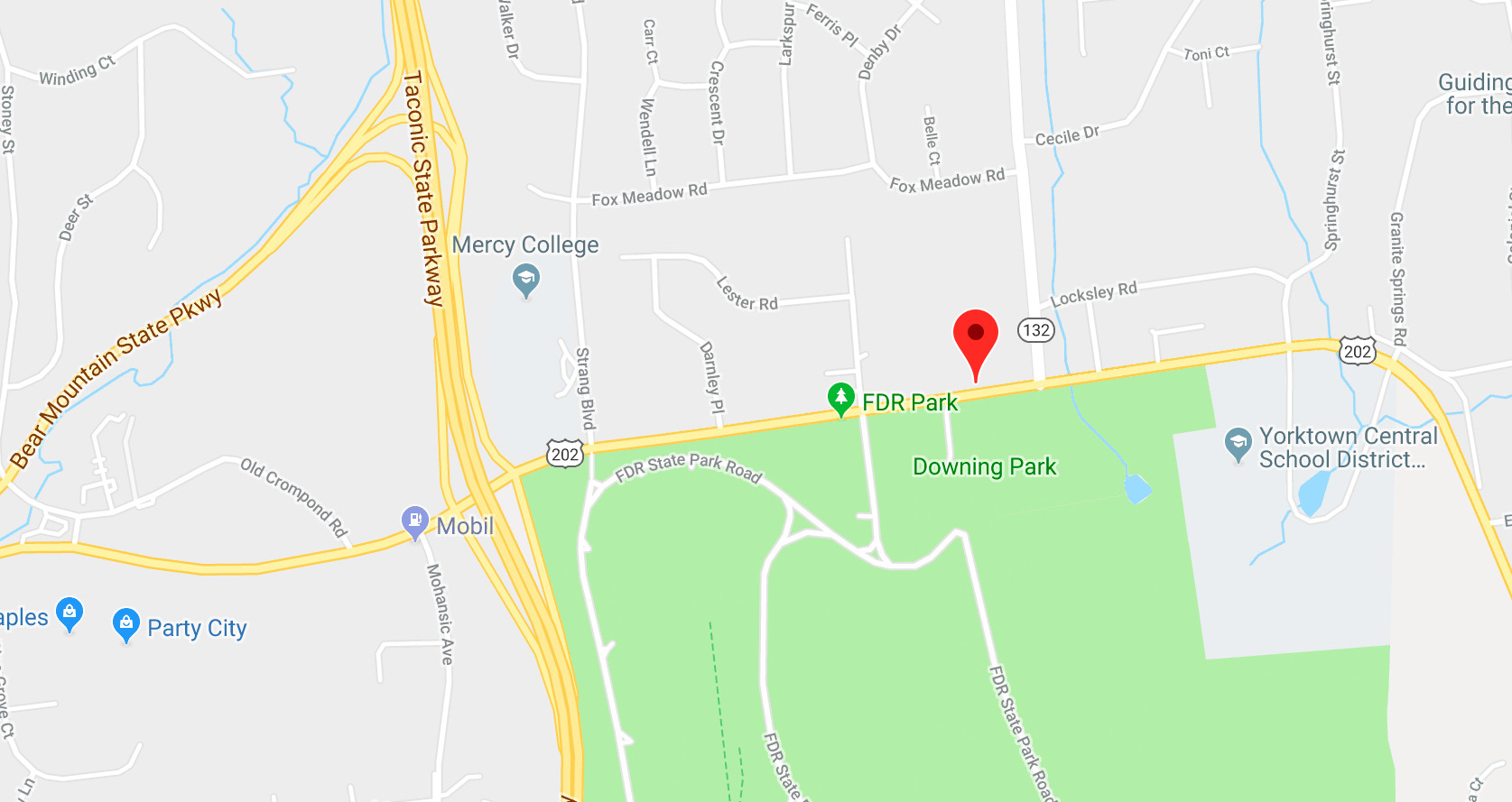 (Click here to to get directions.) 2880 Crompond Road,Yorktown Heights, NY,10598
(914) 245-2186
Church Organization in a Nutshell
Lay leadership at the First Presbyterian Church is comprised of the Session and Deacons, organized according to the Constitution of the Presbyterian Church (U.S.A.). The Session sets policy for and makes major decisions about the church. The Deacons care for the congregation and community.
The smooth functioning of the church and its mission is largely accomplished by a number of commissions, managed by enthusiastic and creative members of the congregation who contribute their time and talent to do God's work in our time and place.
Joining Our Church
We invite you to join in ministry with us. Come to worship, get to know us, and if you are interested, we invite you to consider joining as a church member.
Do You Want a Few More Details About Our Church?
Check out our "About Us" page. It will point you to lots of information about who we are and what we do.