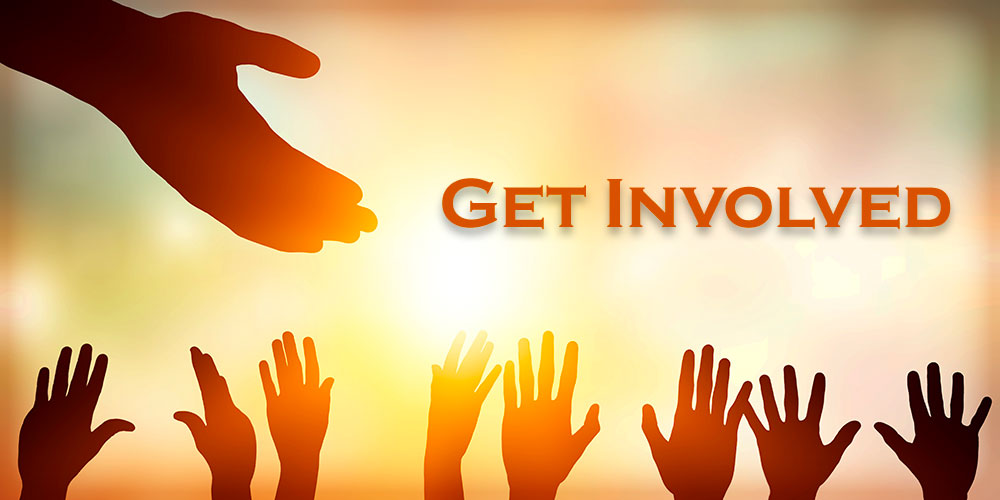 We welcome your time and talents in carrying out the work of our church. Here are a few of the opportunities to get involved, and the contact person to get started.
High School students looking for community service? We provide a form for you to document your service hours, or check your high school website for specific requirements.
Help our community and the world
Help at the Food Pantry

The Church operates a food pantry on two Saturday mornings each month, usually on the second and fourth Saturdays of the month.

Want to help?

  You may also consider donating items on our

"Item of the Month"

list.

Help in our plot at the Community Garden.

We have a plot at the Garden of Hope which during the growing season needs lots of care!  If you're willing and able to help, join our

Realm group

, and during the growing season please use our

SignUpGenius

to volunteer.

Provide a Meal at Jan Peek House.

Jan Peek House in Peekskill is a shelter for 19 homeless men and women, run by an organization named

Caring for the Hungry and Homeless of Peekskill

(CHHOP). Each month, on the 4

th

Saturday of the month, we provide dinner at the Jan Peek House. It is rewarding to share food and conversation with the residents and it is an important part of our congregation's ministry to the community. Signing up is easy: you can just go to the

Genius Signup

to select a month and a slot. You can also join the Jan Peek Volunteers group on Realm to get regular updates and emails. If you would like to join this group, or if you have any questions, please contact Jeff Kephart at jeffkephart@gmail.com.

Cook or Serve Lunch at the Peekskill Noontime Meal

The Noontime Meal program is run by the Salvation Army in Peekskill. Every afternoon of the

work week, lunch is provided to approximately 55 people in Peekskill, most of whom work in the

area. First Presbyterian Church of Yorktown sponsors the lunch on the second Wednesday of

each month. In March 2022, we switched to a different approach. Now we purchase food from the ShopRite

in Cortlandt and deliver it to the Salvation Army the day before the lunch (that is, the Tuesday

before the second Wednesday of the month). If you are potentially interested in this activity and would like to know more, please contact

Jeff Kephart.

Knit or Crochet for good causes

The Prayer Shawl Group offers opportunities to knit or crochet for people in need or for celebratory reasons within our congregation or friends of people in our congregation. We also knit and crochet for the cancer center at NY Presbyterian Hudson Valley Hospital and for the Linus Project. The Knit-Togethers knit blankets, sweaters, mittens, and hats for needy members of our community. Check the most

recent newsletter

to see when meetings are occurring.

Participate in Midnight Run

We regularly have groups of adults and youth distribute clothing and food to the homeless in New York City. Watch the bulletin, newsletter, or website home page for opportunities to contribute food, items, or time on our website and in newsletters.
Help support our church and our members
Maintenance of church buildings and grounds

We have a very large campus which requires continual care to keep everything in top-notch condition. Volunteers are welcome to participate in individual projects or by being a member of the Operations Commission. Each year in the spring (and sometimes at other times of the year) we have a church-wide cleanup day. Window-washers, tree-trimmers, mulch-spreaders, and everyone else is invited to help out. Lunch is provided! Watch for announcements and help to spruce up the church. In addition, our church "owns" a mile of road around the church and each year a group does a roadside pickup of trash along the roadway as part of the "Battle for Yorktown. If interested in this area of contribution, please feel free to contact the

Chairs of Operations

or Bud Coccodrilli and Dick Seymour who lead many small projects.

Provide a meal for a fellow church member in times of difficulty

The Deacons operate the "Loaves and Fishes" ministry, which brings home made meals to folks who have just returned home after a hospitalization or a rehab stay, for instance, and who would have difficulty buying food and preparing meals on their own. Deacons receive calls for assistance and then arrange with others in the church to make and deliver the meals. We have a list of people who are willing to do this, and the Deacons always welcome additional people willing to participate. This way the church has a broader base of volunteers to work from. Members of our congregation come from quite an area in and around Yorktown and it is helpful to coordinate the meal providers with persons who live nearby. MyFPCY users can get involved by requesting to join the team.

 

Volunteer with the Sunday School

Our Sunday school is so successful only with the enthusiastic participation of many volunteers. Reach out to Sunday School Superintendents Wanda Diaz and Miranda McGill with questions about any of our classes or to volunteer!

Be a Silent Samaritan

Silent Samaritans are people like the Good Samaritan who want to help people in need, but who prefer to remain anonymous.

This fund gives

people a way

to make donations that help others in times of need or crisis (car repair, tank of gas, rent payment, general help, etc.), but want to do so as a Silent Samaritan donor. Be a Silent Samaritan by making a donation at any time throughout the year.

Help with Coffee Hour

Refreshments after services are a wonderful way for us to connect with one another. Help make this possible by

volunteering

— it's fun and easy!  

Be an Usher at Church Services

We have an Ushering Ministry, the members of which ensure that a warm welcome is extended to all who attend our services.  If you are interested in joining our team, please contact

Karen Gerth

.

Help our Tech Team

We have a team which works to put our worship services online, running the cameras and sound system, and sometimes incorporating pre-recorded music and other material. Interested? Just talk to any of the folks running the tech at the back of the Sanctuary.

Help provide transportation

John Winget helps in getting folks back and forth from church to home and for other

vital services. People can call, text, or email him. Allow as much lead time as possible

for him to return your call and to make arrangements. Most often he does it himself.

However, we have a list of volunteers to help. Also, MyFPCY users can get involved to

help in this ministry by requesting to join the team. John's contact information as

follows. Call/Text: 914-329-9978 or Email jwingetpt@yahoo.com

.

Be a Church Garden Volunteer

The Gardeners of Eden group was started some years ago to help Craig Hibben, a master gardener, to keep the church gardens beautiful. We are always looking for more angels to lend a hand! The group is very informal. In fact, we think we are the perfect way to get involved in church – we rarely meet, and when we do we never get dressed up. We come to the gardens individually, in pairs, or in small groups and work on our own schedules, for as long as we want. Some people have green thumbs and beautiful gardens of their own, and some of us just put plants in the ground and pray we don't kill them. All of us, however, like to play in the dirt. No matter whether you're a gardening angel or looking to earn your wings, we'd like to invite you to

join us

.  Our goals are simple:

to create gardens for our church members and all others to enjoy

to carry on Craig Hibben's mission

to work together and overwork no one

to share in the joy of the beauty of this earth
If you are interested in making music with us, please see our Music page.
Financially or materially support our specific efforts
In addition to regular support of the church's budget through pledges and contributions, many members separately support specific outreach efforts. You can always donate money to any of our ministries through Give Now or by check; just make sure you indicate to which ministry you would like your gift to be applied. You can also donate yarn for our two knitting groups; just drop it off in the church office labeled for Marianna Sherman.