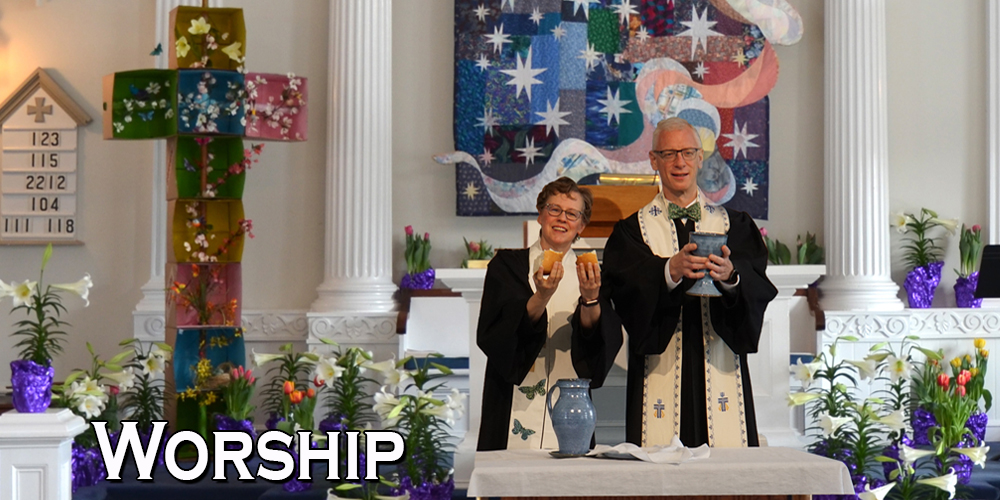 We have in-person Sunday worship services at 8am and 10:30am, and we continue online streaming of our 10:30am service.
Masks are required during worship services regardless of vaccination status for those over the age of 2, but are optional elsewhere in our building. Children of any age are invited to all services. Child care is available for infants through kindergarten age in the nursery (room 12). For more information on our worship services and our church, please see our visitors' guide.
You can watch the 10:30am Sunday service live online on our Facebook page, or here on the website later.
You can find out about special services throughout the year on our home page.
Learn more about Sunday School and Adult Education.
If you'd like to get involved in our music program, check our Music page.
Our most recent service post is listed here. Earlier services are listed below.
Desperate for Hope and Community — May 22, 2022
Scripture Lessons: Acts 16:16-24, Acts 16:25-34
Sermon by Rev. Chip Low: Desperate for Hope and Community
Read the worship bulletin.
Download the podcast of the sermon, or simply play the service below.
Recent services are listed below, with older services available
here
.