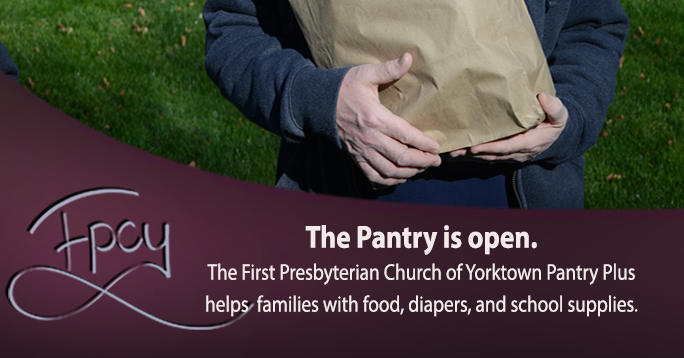 The Food Pantry will be distributing food on Saturday, March 27 from 9 to 11. Clients should be aware that the Town of Yorktown Easter Egg Hunt will be that same morning at Downing Park across from the church, so traffic may be higher than usual in the area.
If you would like to make a food donation, please note:
Non-Perishable FOOD Only
NO Food with expired dates on the packages.
Donate the quality of food you would serve to your own family.
Online contributions to the Food Pantry are also most welcome. You can find more information, including our distribution schedule on our Food Pantry Page.