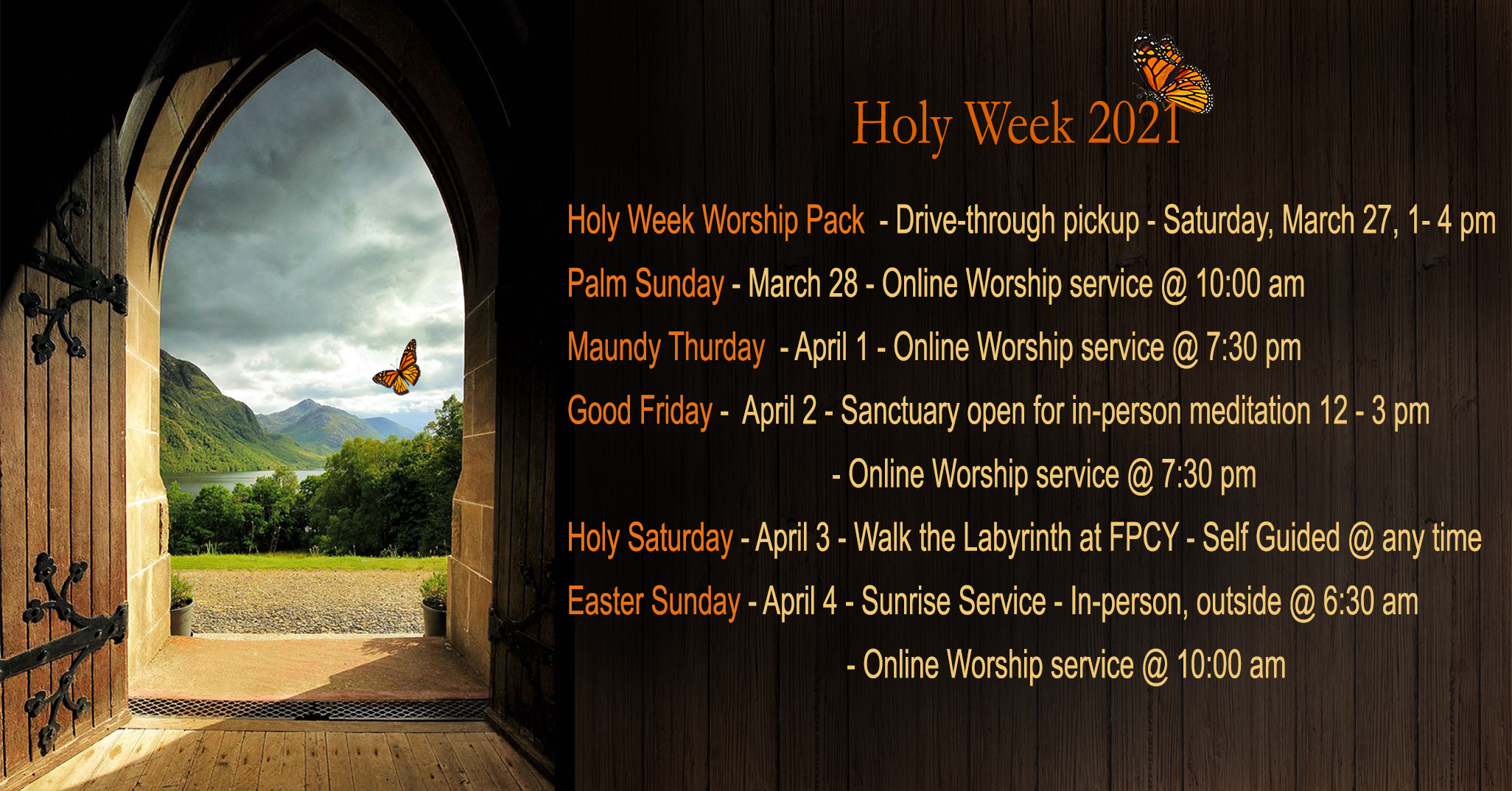 All online services will be found on our Facebook page.
Join us for Holy Week starting with Palm Sunday on March 28. A Holy Week Worship Pack will be distributed from 1 to 4 pm on Saturday March 27.
For the Good Friday in-person meditation from noon to 3pm, we ask that attendees wear masks, sign in, and have their temperature checked.
For the Easter Sunrise Service in-person outside the front of the church, please wear a mask.