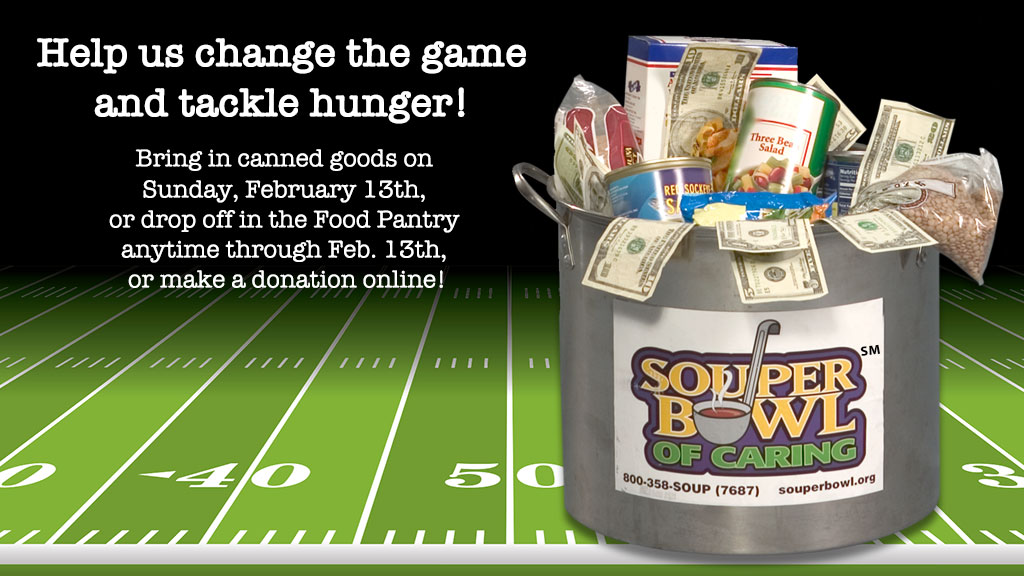 The Souper Bowl of Caring is the result of thousands of young people joining together to fight hunger and poverty in their local communities. This unique, youth-led movement of caring is transforming the nation's biggest weekend of football into its largest weekend of giving.
The Superbowl (the football game, that is) is on February 13. You can bring your donation of non-perishable items to the church then, or anytime before that and drop off in the bins at the red double doors behind the Christian Education Building.
We would very much appreciate hearty soups or stews (that can be a meal). Please no cream soups or broth. Low-salt varieties would be super (souper!) for our senior clients.
Thank you!
If you would like to make a food donation, Please Note:
Non-Perishable FOOD Only
NO Food with expired dates on the packages. 
Donate the quality of food you would serve to your own family. 
Online contributions to the Food Pantry are also most welcome