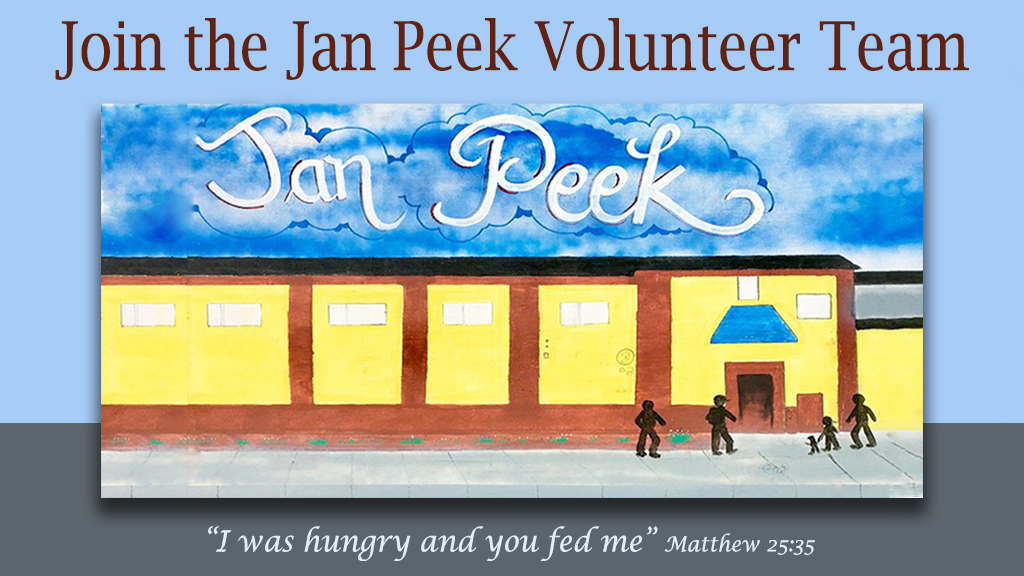 Food insecurity is a very real problem in our society — and also a very local one.
One of several ways in which our church helps address food insecurity is through the Jan Peek volunteer program, which our church helped found in 1988. On the fourth Saturday of each month. two or three families from our congregation prepare dinner for approximately 40 people at Jan Peek House, a shelter that provides food and support for men and women experiencing homelessness in Peekskill, NY. Currently we are only delivering meals to the door; once the pandemic subsides we will resume serving meals to the residents.
We would be delighted if you could join our Jan Peek Volunteer team. It's easy — just take 30 seconds to fill out this registration form. This puts you on the "interested" list, and you'll be informed by email of upcoming open dates for which you can choose to sign up.
If you've never served dinner at Jan Peek before, don't worry — we especially want you to join us! You can work with families who have done it before, who will give you as much guidance as you need. Detailed written instructions are available as well.
For questions about the program, contact Jeff Kephart .