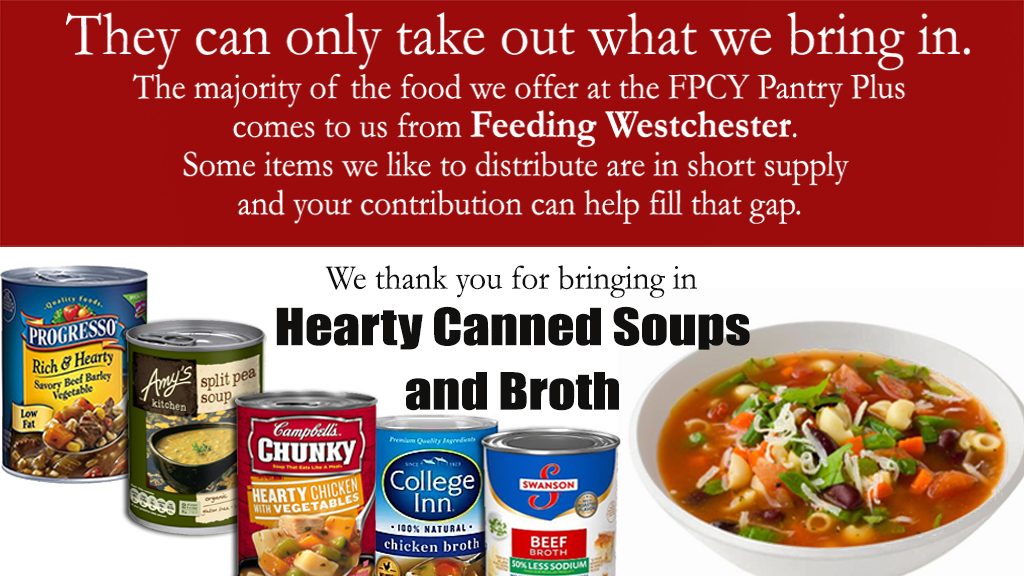 For November we would appreciate donations of soup or broth. Soup is always useful for our grocery bags, and broth is helpful at holiday-time.
Of course all non-perishable items are welcome. If you would like to make a food donation, please note:
Non-Perishable FOOD Only
NO Food with expired dates on the packages.
Donate the quality of food you would serve to your own family.
Online contributions to the Food Pantry are also most welcome, on the Food Pantry Plus line. You can find more information, including our distribution schedule on our Food Pantry Page.
Thank you!