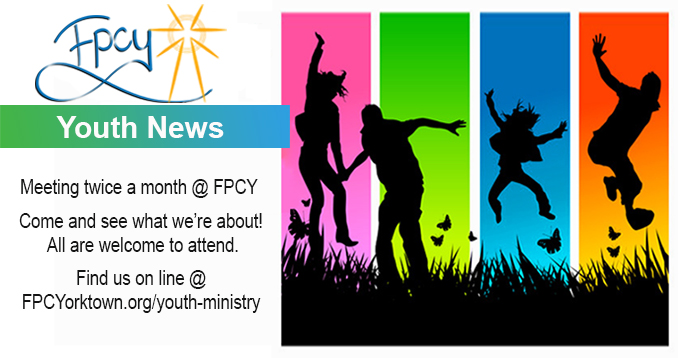 We've got a lot going on in the next couple of months that we want you to be a part of! Keep reading for info on:
Today's Youth Group meetings
Singing Valentines on February 9
Pancake Supper on Tuesday Feb 25
Youth Groups on Feb 23 and looking forward to March meetings
Montreat Youth Conference: registration is now open
Sunday is Youth Group Day!
This Sunday, Jan 26, we have super cool guest coming to help us out at both Youth Group meetings: Garrett Artman, our Director of Music Ministry! Middle School meets from 4:30 – 6 and High School from 6 – 8 pm.
On Sunday, Feb 9 from 3-6 pm, all youth are invited to come help us spread some love to the senior members of our congregation by bringing the gift of song. You've heard of Christmas Caroling, right? Think of the same sort of thing except in time for Valentine's Day. We're going to be roving, singing Valentines to our senior neighbors!
So this Sunday, Jan. 26, Garrett is coming to help us learn some songs and get ready to share the love. So whether you love singing or you prefer just humming along, come to Youth Group this Sunday and help us get ready for this great opportunity to reach out to our neighbors.
Speaking of things coming up in February…
On February 23, we'll have Youth Groups again at regular times, and then on Tuesday, February 25, it's our annual Shrove Tuesday Pancake Supper!
As is our tradition, our Confirmation class will be the cooks in the kitchen, flipping the pancakes and sausages and all other Youth will be servers and greeters as we transform the Fellowship Hall into our Mardi Gras themed dining room. Sign up for a serving slot. Proceeds from the Pancake Supper will support our team going to the Montreat Youth Conference this summer.
Wait, did you say Montreat?!?
The dates for Montreat Youth Conference are August 1 – 8, 2020. Let Steph know by February 15th if you are interested in going.
MYC is a unique gathering of young people from all over the country for a week of study, worship, and recreation in the beautiful mountains of western North Carolina. Activities include morning energizers, music, keynote, small group meetings, afternoon recreation activities, and evening worship.
Registration is now open for current 8th graders up through High School Seniors.