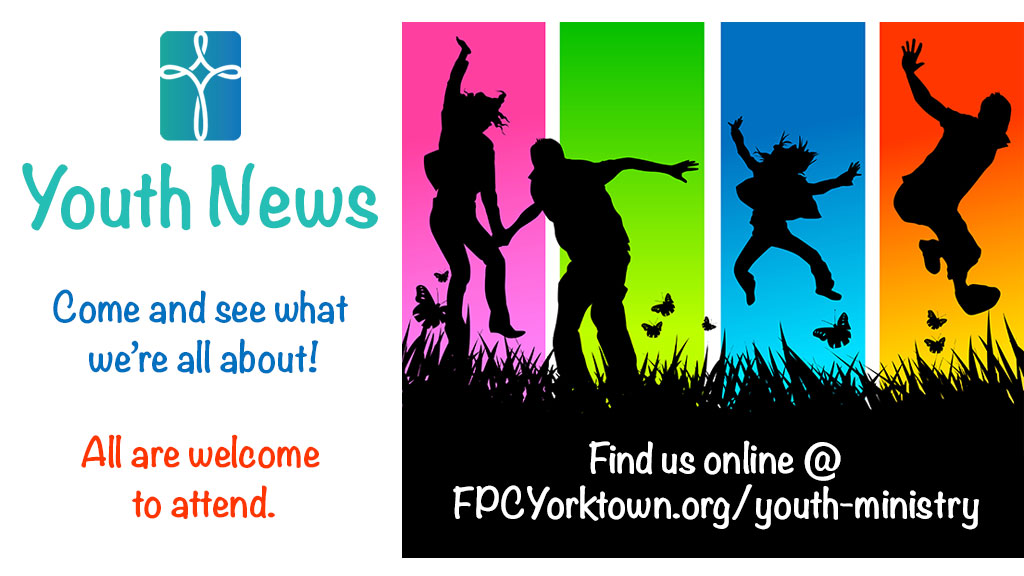 Tonight, join us for Youth Group from 6-7:30 pm. We'll have one gathering for both Middle and High Schoolers as we ease out of our holiday weekend while remembering what we are grateful for! We're going to decorate the tree in Fellowship hall while munching on festive snacks. Join us!
And coming up in December, mark your calendars for…Sunday, December 11 youth group meetings – Middle School 5:30 – 7; High School 6:30 – 8 pm.
And on Sunday, December 18, the return of Christmas Caroling! All youth are invited to take part in Christmas Caroling and bringing holiday joy to our senior friends from 3:30-6:30 pm. To keep everyone as safe and healthy as possible, we will only be singing outside people's homes, so wear your most festive outerwear! Adults drivers are needed: please let Steph know if you can help us out!
And While We're Thinking about Advent…
We hope you will join us for a special Advent CrossGen Wednesday on November 30th from 5:30 to 7:30 pm when we can be together and build community that crosses the boundaries of age and generation. Everyone is invited to bring their imaginations, their ideas, and their full selves to CrossGen Wednesdays as we gather to sing, eat dinner, do activities, learn, and grow in faith together. Let us know that you are coming! Register through this link.