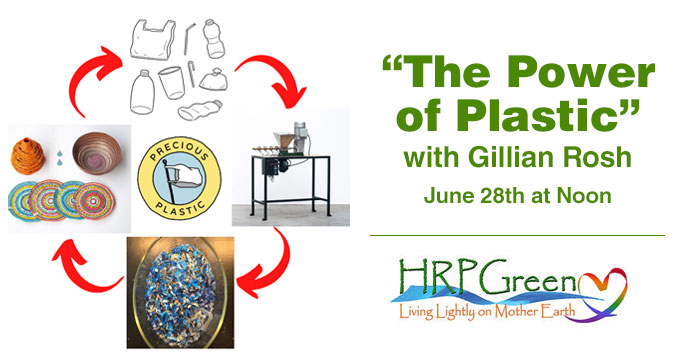 Join us (virtually) on June 28 at noon as we hear from Gillian Rosh about novel ways to treat our "precious plastic" and upcycle it into new uses.
The purpose of the talk is to make all of us aware of the ways that plastic can be reused, the part we might play in making that happen, and how one group, Precious Plastic, has turned plastic upcycling into an opportunity for creativity and entrepreneurship.
Gillian Rosh is an up-and-coming expert in sustainable business. After graduating from Yorktown High School and recently receiving her bachelor from Maastricht University in the Netherlands, she uses critical thinking to evaluate and grow one's impact while defining their ethics. In her free time, she engages with NGOs and social movements by helping them organize and always participating. Her passion for the environment is driven by stories of people and adventures in the mountains.
This event is co-sponsored with HRP Green.