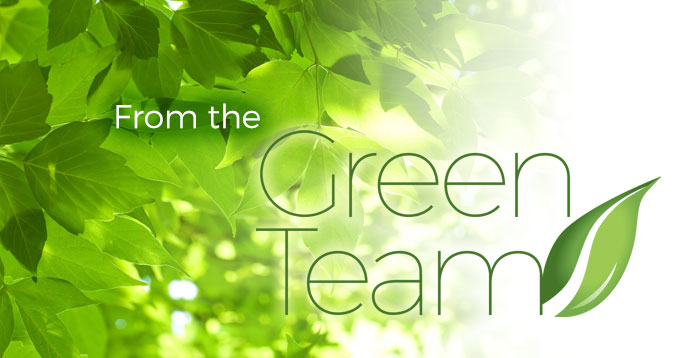 HRP Green has issued a Lenten Zero Waste Challenge for congregations. Here are some options for you to take to help meet this challenge:
You are always welcome to bring in food for a church event. Here is the challenge: Bring no disposable plastic items into our church.

 

Please bring food in a reusable container that you take home with you to use again. Containers might be metal, glass, or durable plastic. In our kitchen there are 2 drawers filled with reusable plastic containers for you to take leftovers home. Let's reduce the use of plastic bags and plastic wrap.

Bring your own mug to coffee hour, take it home and bring it back again.

Note: While the Covid-19 virus is now reported to be a fragile virus that is killed by soap and water, we feel it is best to refrain from using the church's ceramic mugs.   Just to be on the safe side during this time of heightened virus concerns, we are going to discontinue using the church's mugs for beverages at our church events. We still encourage everyone to bring their own travel mug, but we will be putting out paper cups. Mug Sunday begins March 1.

Rinse any plastic cup used and put it in our recycling bin

Let's improve the recycling that we already do! Pay attention to the labels on the recycling containers in Fellowship Hall. Paper napkins are not the type of paper that we recycle. Cupcake wrappers are not clean paper. No liquids allowed. The coffee cups and paper plates are trash.
Thank you from the Green Team!