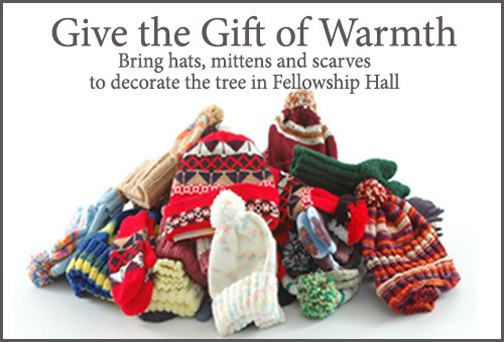 Donations accepted now for the Food Pantry on December 6 & 22.
Tis the season for giving and keeping warm…  Please give children's and teen's new hats, scarves and gloves for the Food Pantry's "hat and mitten tree".  Families will be able to select one item from the tree; hat and glove sets are especially desirable. Your donations will help keep children warm from the upcoming "polar vortex" we hear so much about this winter. Kindly bring your donations for the early distribution by November 30th and place them in the food pantry basket, or to either church service on Giving Sunday (Dec.7th).
Click here for information on all of the possibilities for "Giving Sunday".