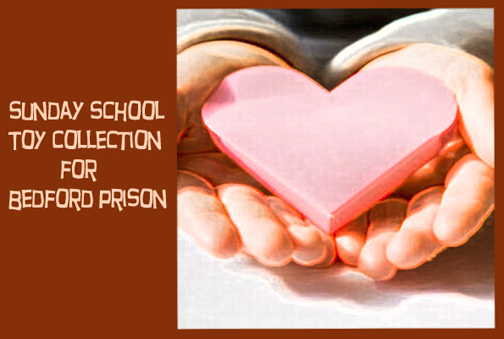 The Bedford Prison Children's Center is requesting donations of toys, etc. that will be Christmas gifts for the kids that visit their Moms. The idea is that kids can play with their Moms when they visit. This is an integral part of the parent training in the Prison Children's Center. Moms earn money and "spend it" to choose a gift for their child. This has been a highly successful program for supporting children and working to promote healthier family relationships while Mom is in prison
ITEMS REQUESTED:
Toy cars, trucks, dolls–especially dolls of color, games, puzzles, science kits, craft kits and baby toys. Basketballs, footballs, nerf balls, etc, and other sports equipment.
We also need items for older kids and teens: i.e. gift cards, grooming sets, make-up kits, wallets, appropriate movies, fashion accessories, art supplies, slippers and cozy socks, etc.
We CANNOT accept STUFFED ANIMALS, TOY GUNS OR VIOLENT VIDEO GAMES, MOVIES, ETC. or clothing items in orange, black or dark green. Thanks so much!
Click here for information on all of the possibilities for "Giving Sunday".