The First Presbyterian Church of Yorktown Food Pantry operates a Full Choice pantry, where clients can choose food items from shelves, as they would in a grocery store. This model empowers clients to make choices of food items (non-perishables, frozen meats, fresh vegetables and bread) that they prefer, as well as choices that balance what is already in the cupboards at home. When a client shops, the quantities they may choose are scaled to the size of their family, based on the guidelines from the US Department of Agriculture and the Food Bank for Westchester.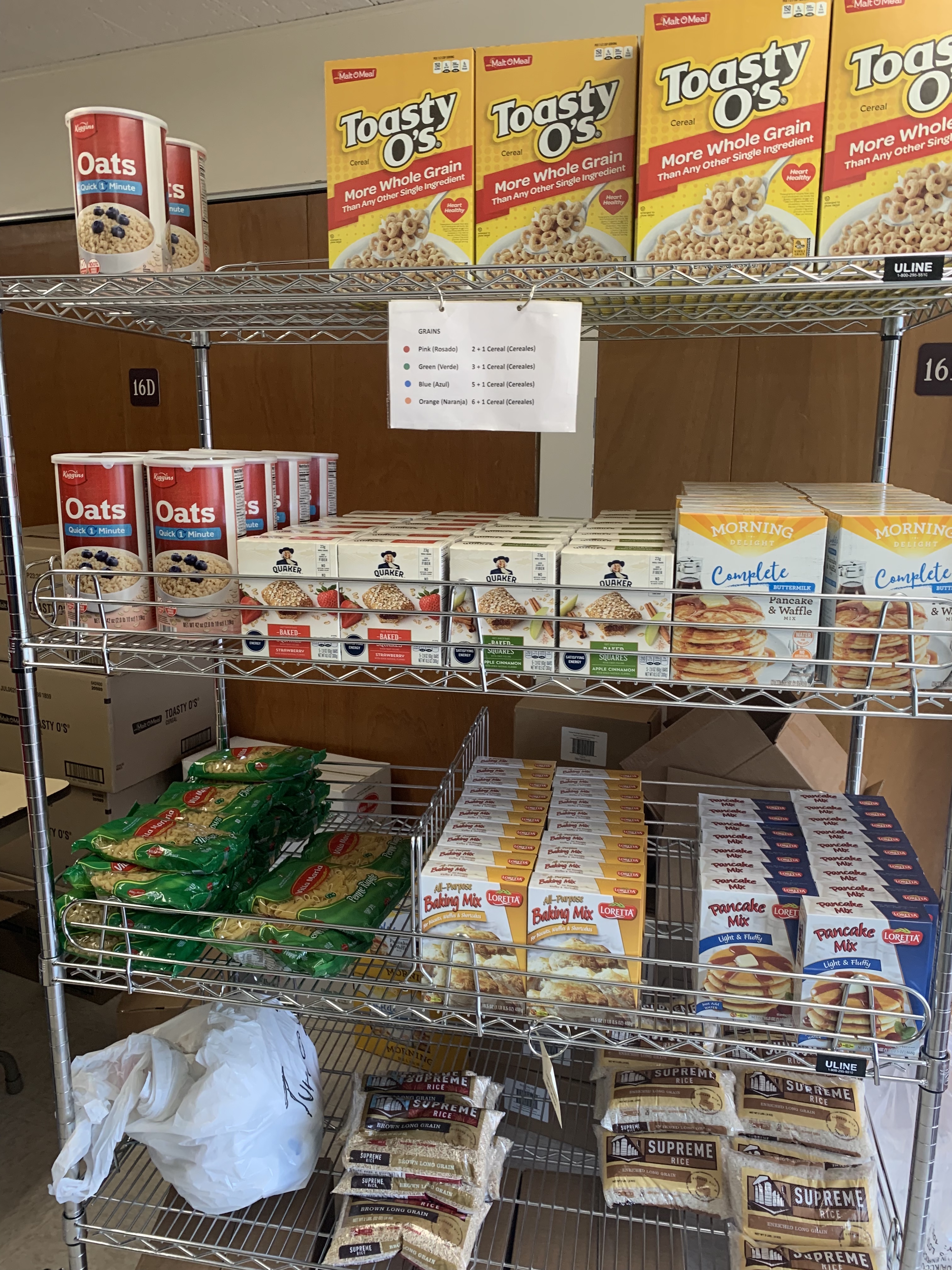 The need for food pantry services at FPCY has grown from an average of 50 families a decade ago to 100 families per pantry today. Some clients require our help frequently, others periodically to tide them over a rough spot. Clients live in Yorktown, Mohegan Lake, Cortlandt Manor, Peekskill, Shrub Oak and other local communities. The FPCY pantry has seen a rise in families headed by elderly (often raising their grandchildren) and veterans. Most families include working adults and children.
The food pantry schedule can be found here (usually the 2nd and 4th Saturdays of each month). Clients need to bring a photo id each time they visit the pantry.
In addition to food, 3 days supply of diapers is given to families with young children once a month, and clients over 65 can obtain eldercare supplies once per month. In August, the pantry distributes school supplies, and in December there is a "Toys and Coats for Tots" distribution.
You can give online to the Food Pantry, or simply use the memo line on your check to designate funds to the Food Pantry. Cash donations are matched by the Food Pantry Trust. The pantry is always in need of donations of pasta, dried beans, canned fruits and vegetables, and shelf-stable milk.