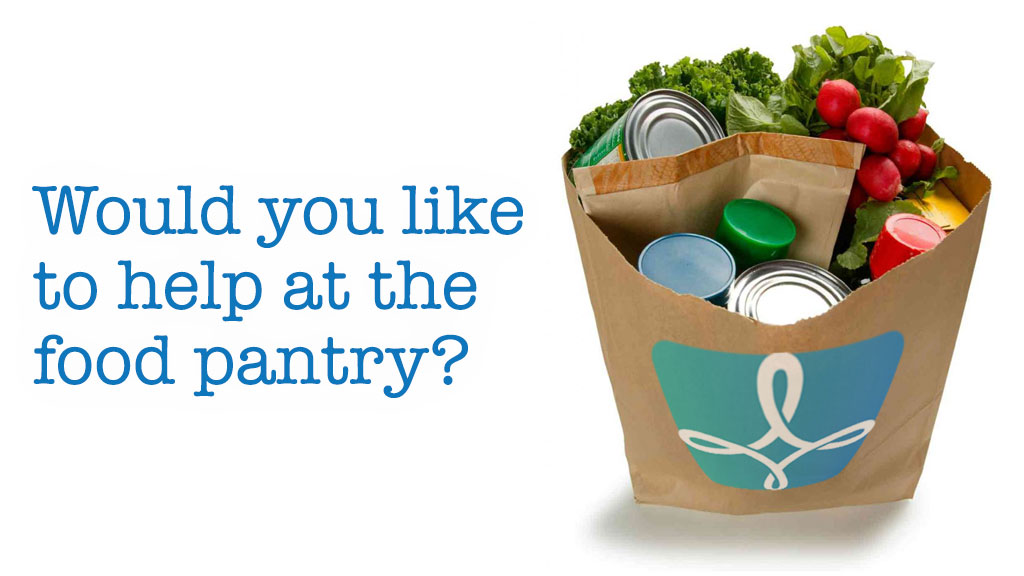 Beginning with our first pantry in August, the Food Pantry has returned to an indoor, choice model. This allows our clients to choose the foods their family likes and needs, and is much more respectful, but it takes about four times as many volunteers to run the choice model pantry as it did to run the drive through pantry.  We are so very thankful to everyone who has volunteered to help at the August pantries, and we will continue to need you! We also distributed school supplies to our kindergarten through 12th grade clients, providing choice for the middle and high school students.
We've also migrated to on-line sign ups through Realm Connect, and are delighted that it is enabling us to reach new volunteers. If you are interested in volunteering, please do so through Realm. (Our usual Friday volunteers don't need to sign up; they will be contacted by email).
A few reminders for our volunteers
Each pantry is a separate event, so you will need to sign up for each pantry date that you want to participate in
Please sign up by end of day Wednesday before each pantry.  This will allow for the pantry team to plan
You will get a system notification email if you have signed up correctly.  If you do not receive an email, then please contact Lisa.
Please arrive on Saturday by 7:30. This allows us to assign jobs, do a quick orientation and start on time.
Please bring a mask.
If you would like to make a food donation, Please Note:
Non-Perishable Food Only
No Food with expired dates on the packages.
Donate the quality of food you would serve to your own family.
Please do not donate household items.
We continue to need standard size boxes of cereal and pasta.