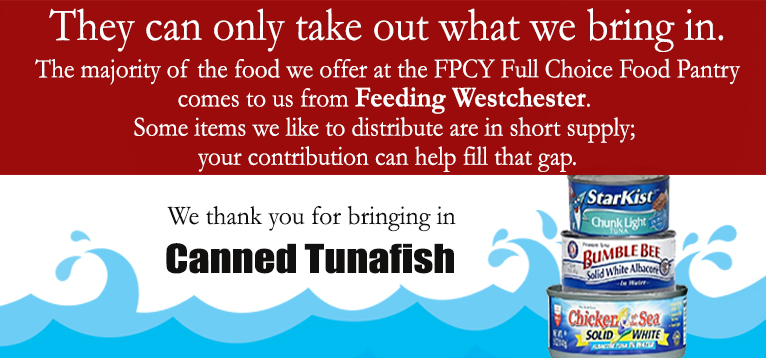 This month we are again asking for canned tuna– high in protein and versatile. As you know, we have a Full Choice model at the Food Pantry, where our clients can choose items that best fulfill the needs of their household. Feeding Westchester guidelines require us to distribute a balance of vegetables, fruits, grains, and protein when our clients choose their "bag" and canned tuna checks the "protein" box.
Noting the item of the month and bringing in some supplies can help the pantry offer as wide a variety of foods as possible. Just place the items in the basket in the Gathering Space.
Please help if you can!