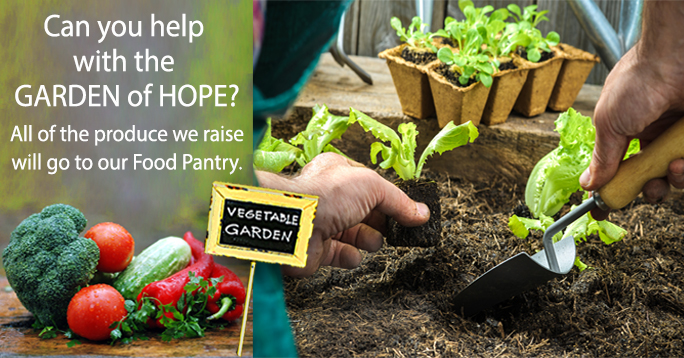 Despite the chilly weather and strange times of COVID, the Community Garden is opening; the mulch is there, etc. I am writing to determine your interest. This year to cooperate with social distancing guidelines the Garden management is asking that each person bring their own tools, use gloves-when dealing with the water, and reducing the number of people working at once. This has rarely been an issue outside of harvest time, however just keep this in mind if you see several people working in one row-wait or come back later.
I am writing to determine the help we can count on for the Garden team for this year. With the Food Pantry's need exploding, we can assume there will be extra need for fresh produce. So, if we have enough help we can manage more than one row. The garden is on Whitehill Road in Yorktown next to the Korean Church and near Wilkens Fruit Farm.
We will need people to help with the following:
Digging in the mulch to get ready for planting; Let me know if you can help ASAP as this is the most pressing need.
Regular watering help
Regular weeding help/looking for signs of insects on plants
Harvesting and Food Pantry deliveries
View the online sign up sheet.
 Garden of Hope How-to Guide
Thanks in advance for any help you can offer!
~Heidi Haring