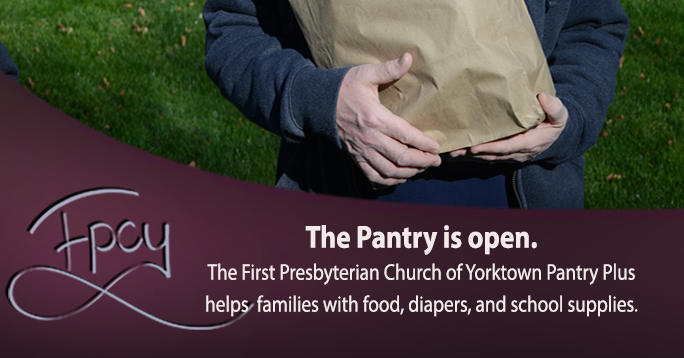 We are adding an extra pantry on the Fifth Saturday in May
We are holding our pantry distribution outside with a drive-through hands-free model for everyone's safety
All volunteers will wear gloves and masks
We are suspending the full-choice (shopping) model until further notice. Clients will be offered an A, B or both bags, depending on family size
We are taking health precautions seriously.
While it is not optimal going back to bagged food offerings, we are very concerned for the health of our volunteers and clients.Online contributions to the Food Pantry as well as donations of the Item of the Month are most welcome.You can find more information, including our distribution schedule on our Food Pantry Page.
8am to 11am