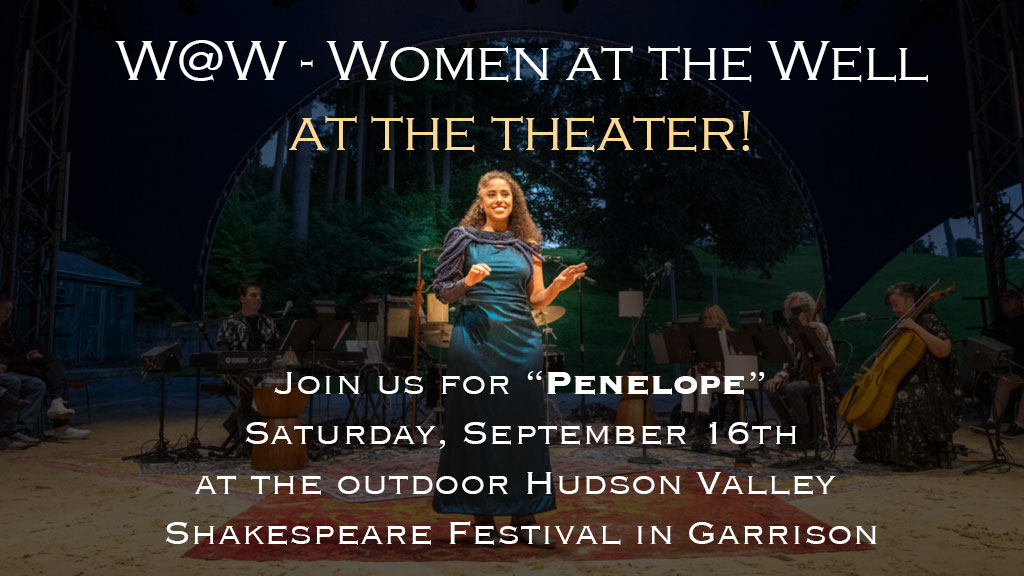 W@W is going to the theater!! Kendra Ekelund has secured us a block of group-rate tickets to see a new musical, Penelope, on Saturday evening September 16, at the outdoor Hudson Valley Shakespeare Festival in Garrison (about 30 mins from the church). See a description of this unique show!
We will meet there at 5pm. Pack your dinner and we'll eat together picnic-style, overlooking the Hudson River. The show starts at 7pm, and will be over by 8:30.
Tickets are $30 in cash (assistance available, so if the cost is prohibitive at all for you, please just let Abby or Kendra know!) and we need to know BY WEDNESDAY what our head count will be.
Please RSVP to Abby  by Wednesday September 13.