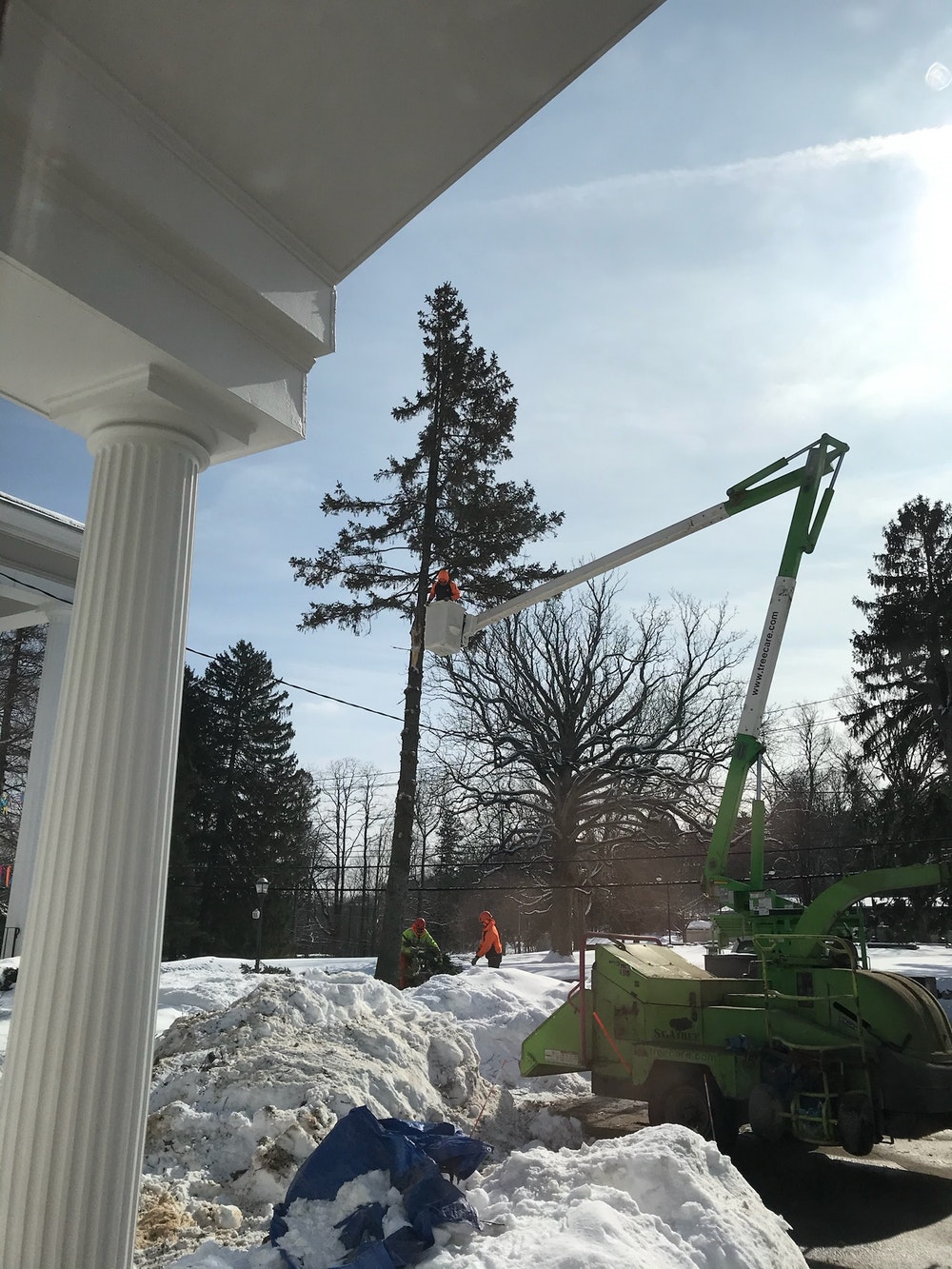 If you've been to, or driven by, the church recently, you might have noticed a different landscape. The two spruce trees nearest the Sanctuary are gone. Upon careful assessment by Operations and with the guidance of two professional Arborists we decided to have the trees removed.
Here's the history… In the Winter of 2019-2020 the tree closest to the sanctuary suffered considerable storm damage. We commissioned removal of dead and broken limbs by SavATree. It was noted at that time that the tree was exhibiting extensive dieback on the lower limbs and these limbs were also removed. We accepted SavATree recommendations to apply three fungicidal sprays and fertilization in an attempt to arrest progress of the disease. However it was apparent that this treatment was having limited success, and the dieback continued.
Members of the Operation Commission also voiced concern that the tree was weakening and in a weakened state it posed a hazard to the sanctuary. In the Winter of 2020-2021, the second tree suffered irreparable storm damage. The tree became an imminent threat, if it were to fall, to motorists on 202 and/or to pedestrians using our sidewalk. So our decision was predicated on safety and low probability to control the disease. In addition, the treatment program with fungicidal sprays was going to be a long term commitment stretching out as an annual expense with only low to moderate probability of arresting dieback.