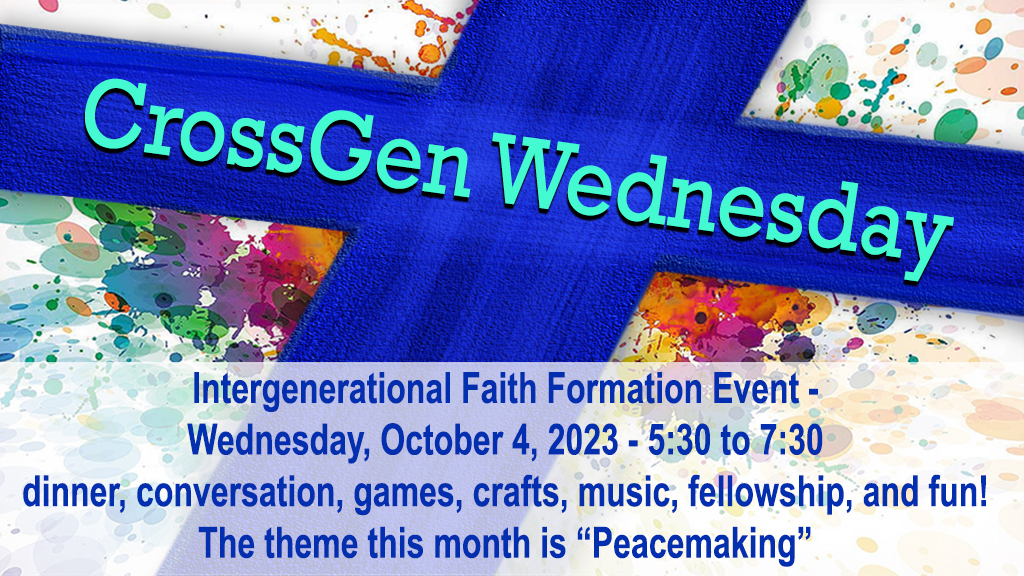 Join us for our next CrossGen Event for All Ages. The CrossGen team hopes to see everyone on October 4th.
Our theme is "Make Peace" to tie in with World Communion Sunday and — of course — peacemaking.
Our evening is from 5:30pm – 7:30pm and includes dinner, conversation, games, crafts, and music as we bring together all generations for fellowship and faith!
CrossGen Wednesdays are for everyone of all ages. By bringing the generations together to learn, play, and share, we have the opportunity to build lasting meaningful connections to our faith and to each other.
For more information, reach out to Nance Thompson, Abby Cross, Debbie Hager or Connie Knapp. We can't wait to see you!