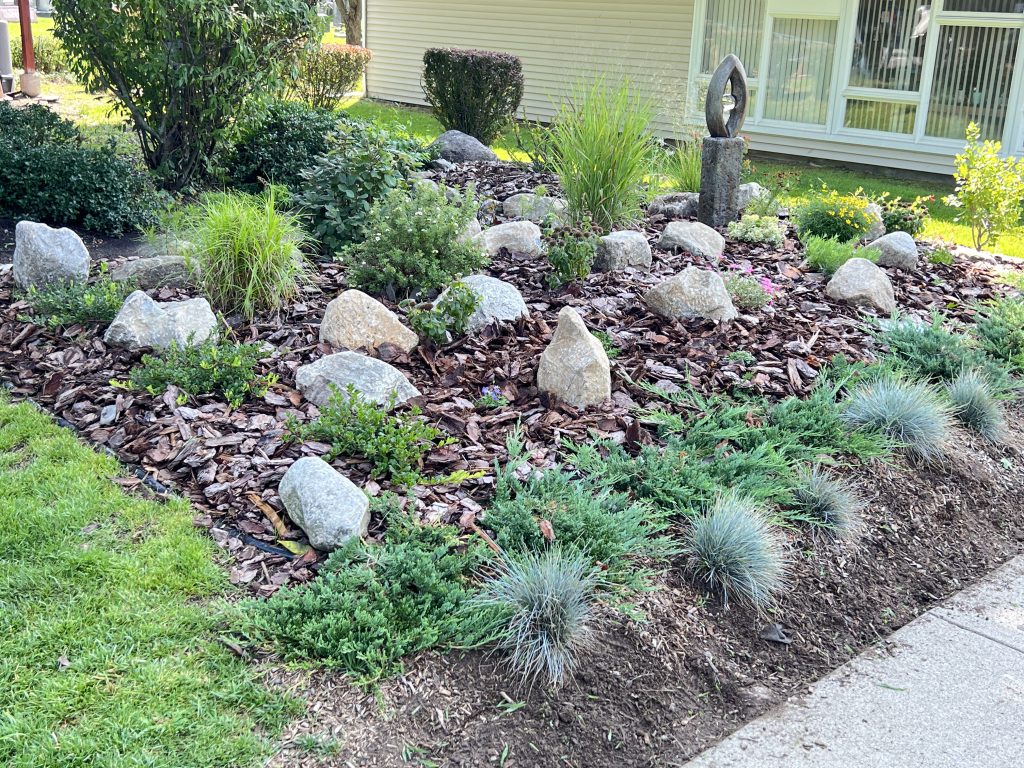 Summer Project Recap
While our building was full of the sounds of children at the summer music camp over the last few months, Operations & Campaign projects continued. Here are a few highlights:
New rock garden completed across from the butterfly garden
New beautiful wooden signs made and installed by Dick Seymour!
Installation of commercial cooling ductless units in Room 5 for Pantry Storage
Paved lot & driveway were resealed, lines repainted
Shrub trimming around the property
Labyrinth guest log, storage box, and signage installed
Reconfigured room 1 (rehearsal space) & room 2 (Garrett's office)
Resurfaced the floor in room 14, making it the new youth room
Tombstone restoration project (straightening) – now up to 186 completed!
Split Rail Fence repair
Many thanks for Dick, Jerry and Bud for taking the lead on many of these projects.