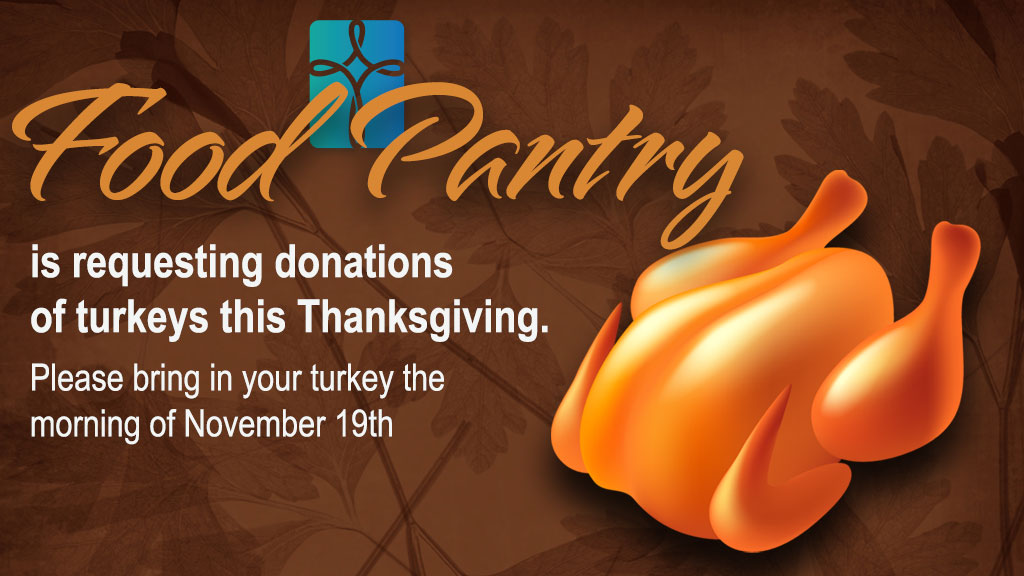 The Thanksgiving Food Pantry distribution will be on Saturday November 19th. We are expecting to receive fewer turkeys from Feeding Westchester this year (they have supply issues just like everyone else) and our client numbers are higher in 2022 than in 2021. So, we need YOUR help in the form of donated turkeys (smaller sizes are better), on November 19 as freezer space is extremely limited.
Thank you for helping to make a brighter holiday for our Food Pantry clients!
You can drop off your turkeys in the circular driveway off of Route 202 between 7:30am and 10am. There will be a team there to take your turkey!
(Also note that contributions to the Thanksgiving Special Offering will help us provide special holiday items for the Christmas-time Food Pantry. Give online, by using the special offering envelope, or mark your check "Thanksgiving offering." As ever, we are so grateful for your support!)