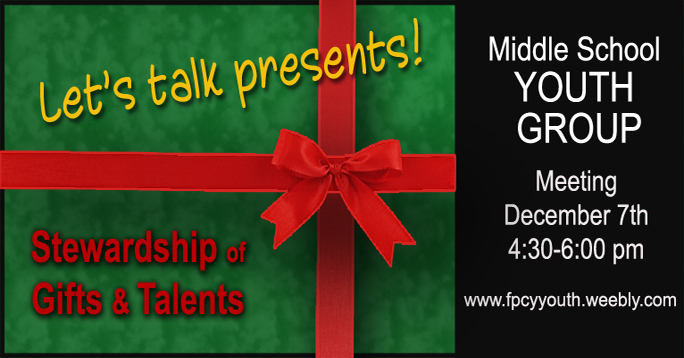 December 7 4:30-6 Let's Talk About Presents!
There's so much planning to do before Christmas. We mean presents, of course. There's the matter of writing your own Christmas wish list– when did you start thinking about yours? (How long is it?) More important, what's on it?
Then there's the matter of planning what to give to others. Who's on your list of Must Gives? What are you thinking about getting them? And, what's the best way to wrap these gifts?
Never fear, Youth Group is here to help you breeze through any holiday rough spots. So come on & join us– it's sure to be a good time.
And, check out the youth home page for a story of one kind of giving, a random act of kindness.