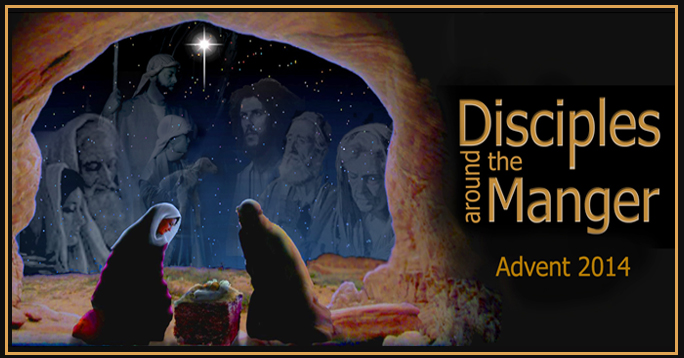 Who are the disciples around the manger, not necessarily at the manger, whose lives teach us devotion to God and discipleship to God's ways? This Advent season we listen to the lives of disciples in the Bible who may or may not be well known, but who help us examine our own lives and discipleship. By listening to their faith, we can understand our own better and what God desires for us. Their lives were a testimony to the coming Light of the world. They prepared the way. Who they are and what they did teach us about what it means to see the Divine presence in our lives. They prepare us to meet God.
Join us as we listen to the lives of disciples around the manger and grow in our discipleship to God's gift to the world through them.
Advent Worship
Sunday, November 30 – Simeon and Anna (waiting) – 8:30 and 10:45 am
Sunday, December 7 – Elizabeth and Zechariah (recognizing) – 8:30 and 10:45 am
Sunday, December 14 – John the Baptist (preparing) – 8:30 and 10:45 am
Sunday, December 21 – Mary, the mother of Jesus (god-bearing) – 8:30 and 10:45 am
Longest Night Service
Sunday, December 21 – 7 pm
a time to name the shadows of the season that remind of us our grief, pain and loss
Christmas Eve Worship
Wednesday, December 24
4pm Family Service with Children's Pageant
7:30 & 11pm Candlelight Services, with a musical prelude beginning 30 minutes before each service
Members and visitors are invited to attend the prelude, which features Christmas anthems
sung by our choir and played by our handbell choir, as well as instrumental and vocal solos.
Lesson and Carols Service
Sunday, December 28 – 9:30am
(Note: a single service this Sunday).