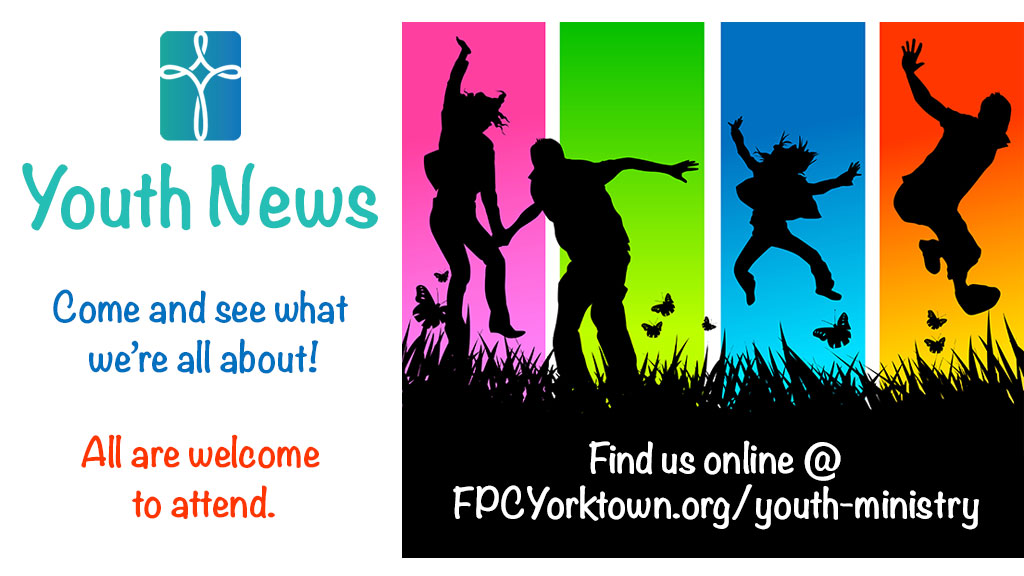 Join us for Youth Group this Sunday, March 27th!
We're getting back into the swing of things with a slightly new format for Youth Group evenings:
Middle Schoolers: come join us from 5:30 – 7 pm!
High Schoolers: come join us from 6:30 – 8 pm!
Did you notice that overlap of half an hour in the middle? That's not a typo, that's when we'll eat dinner together.
This week, we'll be talking about community and playing some community building games. Dinner this week will be pizza (gluten free pizza will be available!)
Masks are required, except when eating.
Mark your calendars for these upcoming Youth Group meetings:
April 10 – Middle School, 5:30 – 7 pm; High School, 6:30 – 8 pm
April 24 – All Youth Earth Day Movie Night (stay tuned for more details!)