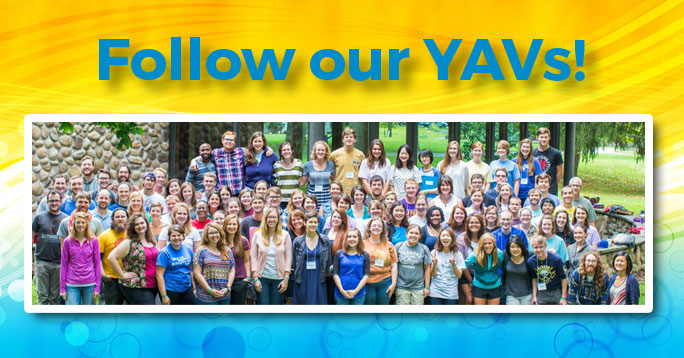 Ailih writes:
One of the commitments that my fellow YAVs and I agreed to even before we arrived in D.C. was to remain in the city until Thanksgiving, limiting our time away from community

….

All of us come into this year from lives full of school, with its constant stress and movement, or forty-hour work weeks just as stressful and full. We're taking a year to slow down and live intentionally, focusing in on our house community and the city around us, and imbuing our daily lives with a kind of stillness and restfulness that we may never have known.
Read Ailih's post.
On August 25 we commissioned Ailih Weeldreyer and Langley Hoyt as Young Adult Volunteers, who will both be serving in Washington, D.C.
The Young Adult Volunteer (YAV) program is an ecumenical, faith-based year of service for young people, ages 19-30, in sites around the world and in the United States. YAVs accompany local agencies working to address root causes of poverty and reconciliation while exploring the meaning and motivation of their faith in intentional community with peers and mentors. YAVs serve during the academic year, August to July.
You can follow Ailih's blog and Langley's blog. (The "follow" button is at the bottom right)