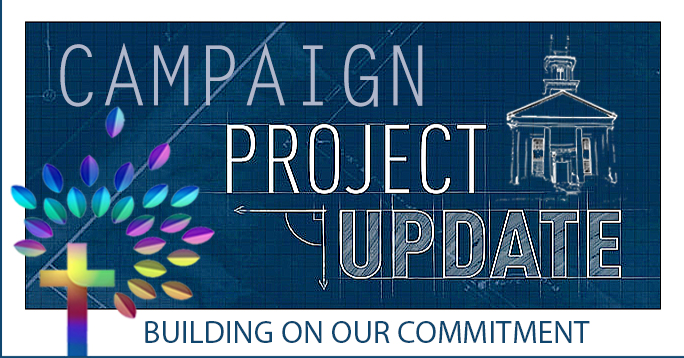 After a couple of brief supply delays, 2 of our current Capital Improvement Projects are back on track!
As this issue is being compiled:
The wider office door with ADA compliant accessibility is being installed.
Electricians are working to connect the solar panels to the inverters that will convert solar power into usable electricity
The old swing set has been dismantled and the surrounding ground leveled
The back gravel parking lot has been smoothed
We have more exciting projects in the planning stages — and the support and generosity of the congregation makes all of this possible. It is an exciting start to our fall programs If you haven't yet made a commitment, please prayerfully consider participating in this campaign for the present (and future) of our ministries of faith.
Pledges can be made via myFPCY.org.
One time gifts can be made at: http://tinyurl.com/FPCYCapital
Gratefully,
The Campaign Project Management Team