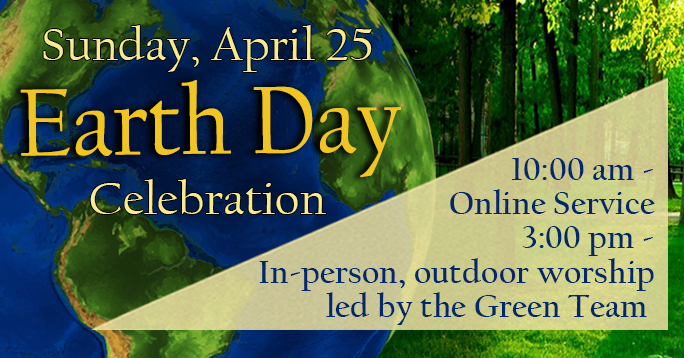 We will be marking Earth Day this year with two services.
A special Earth Day service will be offered by our Green Team online on our Facebook page at 10am.
At 3 pm we will be holding an OUTDOOR Earth Day service led by the members of the Green Team, in person by the Labyrinth, rain or shine. Bring your own chair, and please wear a mask.
For the outdoor service, bring your "special recyclables." Our Middle School Youth Group began an initiative last year to offer us the opportunity to recycle the things you "can't recycle" through your local municipality. Special "Terracycle" bins were bought for these items. While we've been unable to use them since the building has been closed, you will have the opportunity to bring these items to our outdoor service.