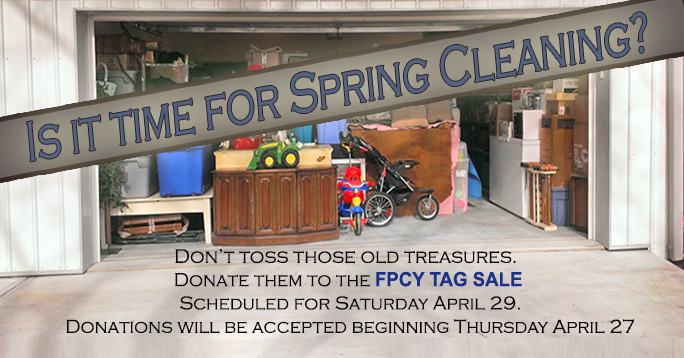 Drop Off Items:
Thursday, April 27th
from
4-8pm
and
Friday, April 28th
from
1-5pm
The tag sale is
Saturday, April 29th
from
9-4pm
, with Fill a Bag for $5 from
2:30-4pm
.
Donations needed: clothing, books household items, toys. Larger items like bikes, furniture, etc. are also welcome but must cleared by the Tag Sale committee so they have the space for all donations, etc. Also please be aware that the policy is that if larger items don't sell, the donor has to come pick them up since they are difficult to transport to Love in Action, etc. Please contact Barbara Humphrey at dbhumphrey1@gmail.com before bringing any larger items.
Thanks so much for your help.