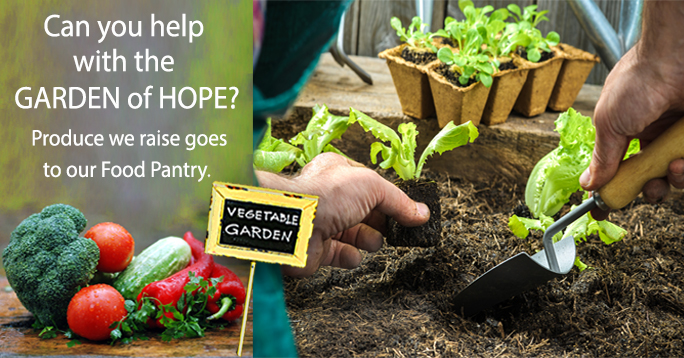 The 2020 Growing Season is under way! We need your help to maintain the Garden of Hope this year, which includes watering, weeding, harvesting, and related activities. The vegetables we grow are donated to our food pantry and to others in our area — a need that has grown significantly in the last few months.
See some recent photos of the garden
View the online sign up sheet.
 Garden of Hope How-to Guide
If you have friends who might like to participate, please send the signup link to them and invite them to join. If you have any difficulty with signing up, contact Jeff Kephart at jeffkephart@gmail.com.