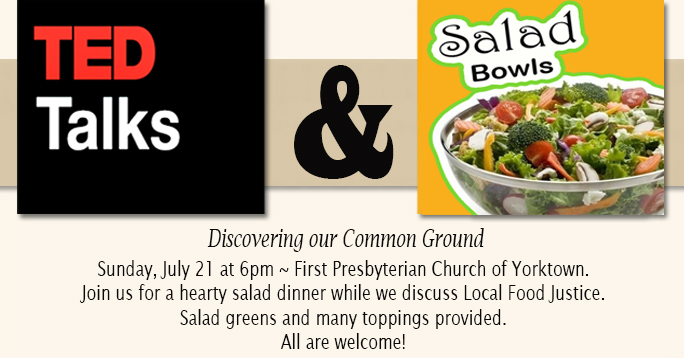 Sunday, July 21, 6pm.
We are skipping the truck for this talk for a "Hearty Salad for Dinner while working toward Local Food Justice." Salad greens and many toppings provided. Come discuss food justice and make your own salad. Donations of cash or canned fruit accepted for the FPCY Food Pantry Plus.
The topic is "Thinking about Local Food Justice Action? Are you thinking about how you might become part of the solution? There are some interesting ways to start some change!"
All are welcome!