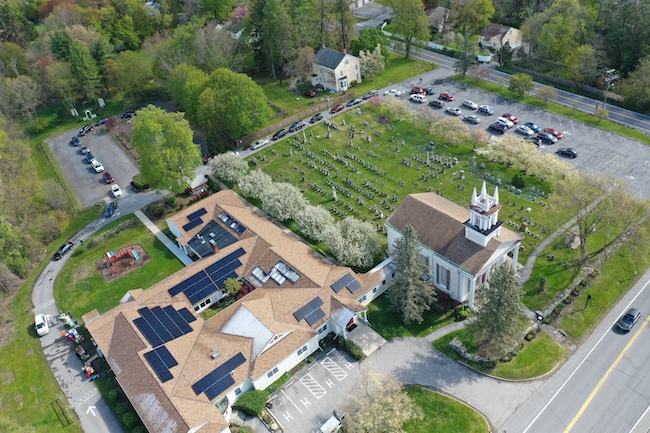 Many thanks for the support of the congregation, the community, and Feeding Westchester, and for the dedication of our stalwart volunteers who stood outside in the bitter May 9th weather!
Yesterday the First Presbyterian Church of Yorktown Food Pantry served an all-time high of 240 families, representing 980 individuals.  We had over 50 cars in the queue at the height of the pantry. We provided groceries, meat, eggs, fresh produce and baby diapers.  We are so grateful to be able to help our neighbors. Our next pantry will be May 23.
Financial contributions are welcome and should be sent to the church marked "food pantry," or contributed online. Donations of cereal, rice, pasta, and canned vegetables are always needed and can be dropped off in the marked bin outside the double doors at the back of the church.