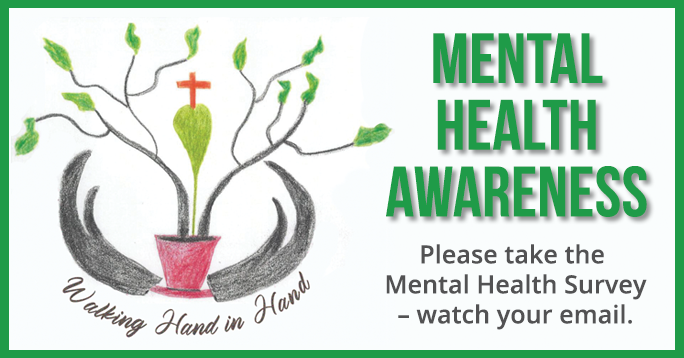 Companionship is a way that is open to us all and a foundation for an authentic life together. It is equally as important as a supportive response to those suffering with mental health challenges. Just as in the parable of the Good Samaritan (Luke 10:25-37), we have the call of God (Isaiah 61:1) and instructions to listen (James 1:19).
The mental health team has been working with Pathways to Promise (P2P), a non-profit organization with a mission to help congregations build a mental health ministry. They have worked to guide us through the process of expanding our caring congregation to welcome and support those facing mental health concerns. Companionship, as a response to those suffering from these challenges, incorporates 5 practices:
Hospitality: helping people across the threshold by offering a safe place that honors each person as worthy
Neighboring: begin a discussion of common interests where a relationship built on dignity and respect can evolve
Sharing the journey side by side: develop an understanding of each other
Listening: hearing the spirit through a language that embraces faith, hope and love
Accompaniment: connecting with appropriate resources
P2P offers companionship training to congregations as one of the next steps in developing a MH ministry. Through education and understanding we can address the power of hopelessness and despair by creating a safe environment where no one loses hope and no one feels alone. As we develop next steps in our mental health ministry may we create meaningful and shared experiences of an inclusive and holistic spiritual pilgrimage for all.