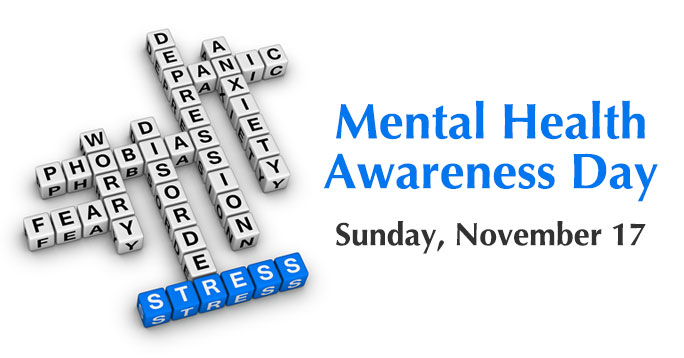 How do you discuss mental health issues with your family and friends? What are you doing to take care of your own mental health?
Ten years ago the Presbyterian Church (USA) started an initiative called "Comfort My People" to encourage congregations to talk more openly about mental health.
The Mission Commission, in response to this, wants to explore this initiative in our church. The commission has been working to gather resources that can be helpful for talking about mental health with family and friends as well as a ministry of our church.
On Sunday, November 17, we will lift up Mental Health Awareness in worship and make resources available to the congregation in the Gathering Space at the new welcome desk. We are also working with the Education Commission to have an Adult Ed book study in the spring. The Mission Commission welcomes your ideas on how we can talk about mental health in open and supportive ways. Please contact Jennifer Burns or Jeff Kephart. Here are some interesting facts…
"Statistics from the National Institute of Mental Health indicate that approximately 26% of American adults suffer from a diagnosable mental illness in any given year." – www.pcusa.org/today October 2012
"At any given time, about 6% of Americans are depressed, but because of a mix of factors, including fear of stigma and a sense of isolation, fewer than half of them seek treatment." – Better Homes and Gardens magazine, May 2019 issue.
"College presidents and deans tell repeatedly that they've had to make managing students' anxiety and other mental-health issues a priority. They're overwhelmed with the demand for mental-health services on their campuses. I hear this again and again. It's really striking." – Wall Street Journal, 5/11-5/12/19 issue
"The job of the church is to run to chaos, not run away from it." says Rev. Dan Milford of Covenant Presbyterian Church in San Antonio, as quoted in an Outlook article on the Presbytery mental health initiative.
Mental health issues are at the heart of substance abuse, violence/gun, homelessness, and imprisonment. These are issues the church already addresses. Good mental health is at the heart of living at peace with yourself, living peacefully with others, working for self-sufficiency and providing for families. These are goals already the church works toward.
When initiating conversations, IWillListen.org states that "identifying yourself as someone who will listen in a non-judgmental way is important, so that when people want to communicate, they know it's OK." Executive Director Wendy Brennan says, "Instead of focusing on a person with the issue, focusing on family members has a lot of resonance because the whole issue of mental illness is about, not just the person who is affected, but rather the whole ecosystem."