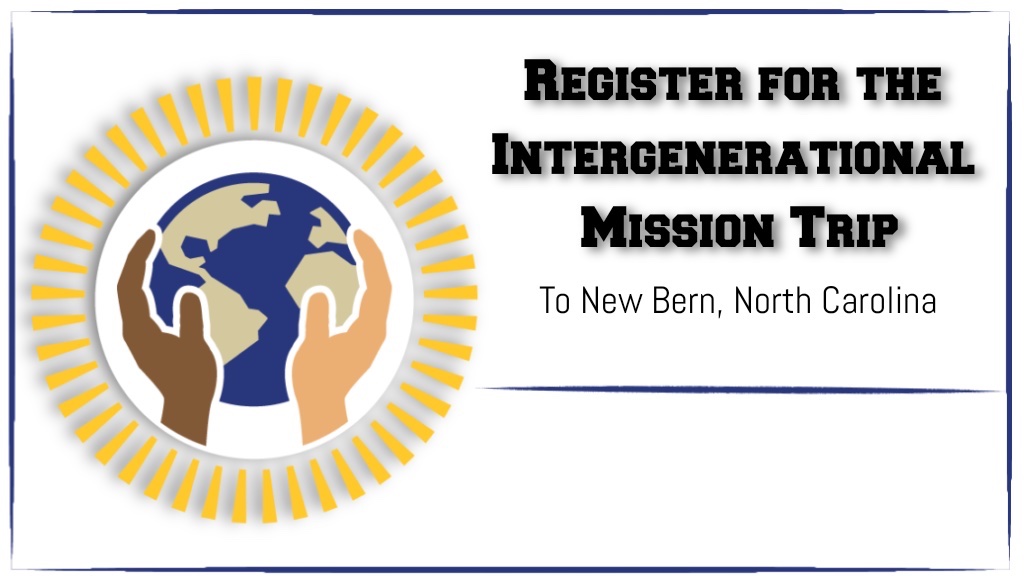 Mission Trip—Not to Late to Join Us!
This summer we will travel to New Bern, North Carolina to help rebuild homes destroyed by Hurricane Florence. We'll drive over two days, leaving on Saturday, August 5. We'll be at the work site starting Sunday evening, and we'll return on Sunday, August 13.
We'll be staying at the volunteer host site in New Hope Village. You can learn more here
https://pda.pcusa.org/situation/volunteer-site-new-bern/
We'll need to know that you are joining us no later than Wednesday, May 31. The Mission Trust fund will fund one-third of the cost of the trip, we will fundraise for one-third, and volunteers will provide the remaining third. We expect that the volunteer cost of the trip will be $220 per person; that amount might change depending on the number of volunteers.
Questions? Contact Marisa Swift at marisatswift@gmail.com