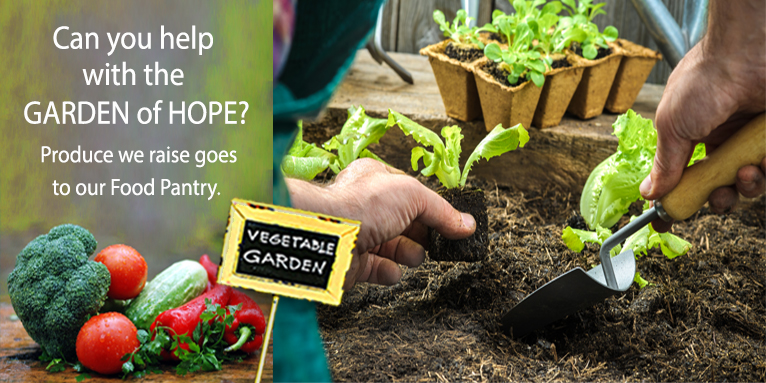 Great news! The Garden of Hope is ready to launch in its new location—Saturday May 22 1 pm -5 pm (rain date is the following day). Everyone will gather at the new Garden of Hope (Willow Park @ corner of Curry and Tulip) at 1 pm. There will be some introductory/welcome remarks to everyone before work teams are announced.
We will be joined by the Westchester Youth Alliance members who will help with the work. The work teams goals will include:
Putting up the deer fence and gates
Hauling leaf mulch and manure to the planting rows
Prepping the rows for planting and planting seedlings/seeds
Assembling the compost stations
Our team will be handling soil amendment:
carting mulch and working it in, as well as planting.
By the end of the day the new Garden of Hope will be up and running!!
Please bring:
gloves
mask
your gardening tools ( and some extras if you have them to share)
water
Snacks will be provided. Thanks so much in advance for helping with this big day. Anyone interested can contact Heidi (hkharing@optonline.net). Let her know your availability for May 22, as well as your interest in helping in the garden over the summer; watering weeding, harvesting, etc.
At 5 pm – as we are finishing up our respective project – we will fire up the grill! As we enjoy hot dogs/hamburgers/pizza/etc (monetary contributions encouraged but optional) we will have a community conversation/reflections about the future of the garden of hope, current status of the local pantries and other food justice topics. In addition to the other items I asked you to bring – bring a folding chair so you are comfortable during these breaks.
There will be vegan offerings, and of course if you have specific dietary needs feel free to bring your own food.