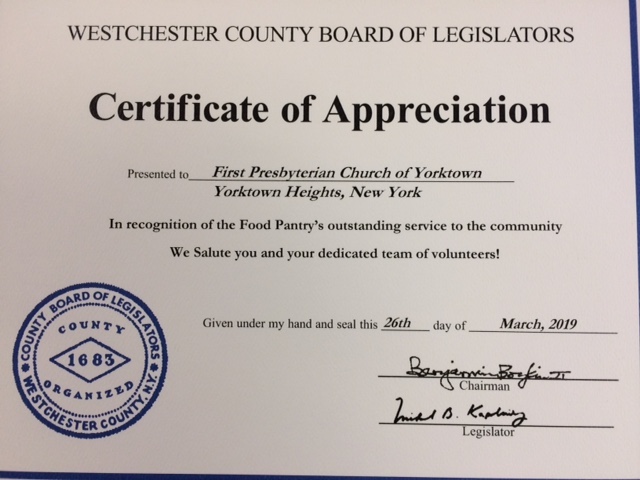 The FPCY Food Pantry was presented a Certificate of Appreciation, along with $1300, by the Westchester County Board of Legislators from the "Chairman's Dinner" held once during each County Chairman's tenure.
The theme for the Chairman's Dinner this time was hunger programs. Both legislators pictured below highlighted that 20% of Westchester county residents go to bed hungry, and they are personally committed to address the problem. The 17 county legislators share the collection and donate their share to an agency in their district.
Mike Kaplowitz chose the FPCY Food Pantry because he knows FPCY from the many Eagle Scout ceremonies he has attended over the years, and because our part of Yorktown has been the core of his district for 22 years, while other parts of his district have changed over that time.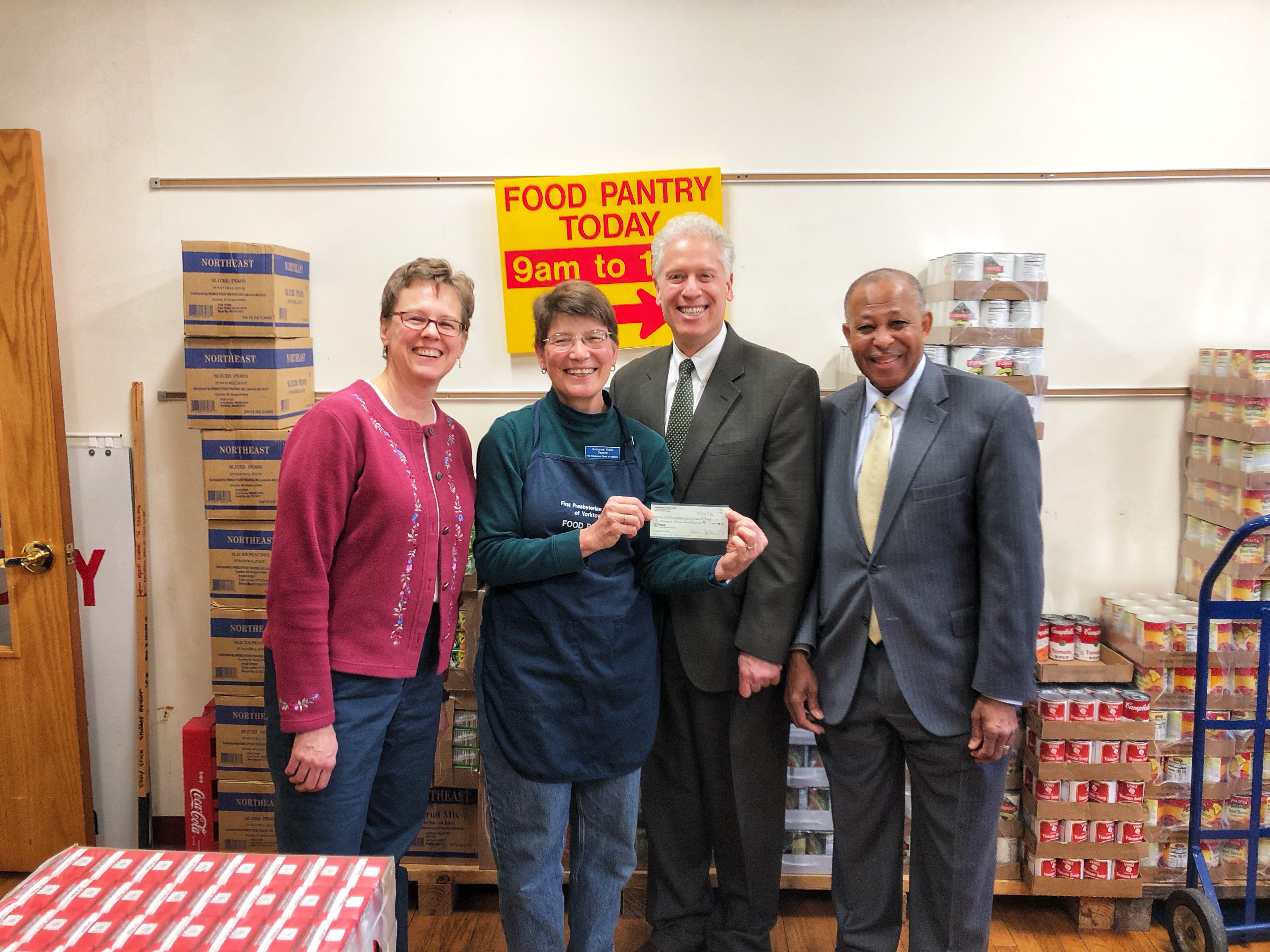 Tami Seidel, Katharine Frase, Mike Kaplowitz (the Westchester County Legislator representing Yorktown), and Benjamin Boykin II (the Chairman of the Board of Legislators).