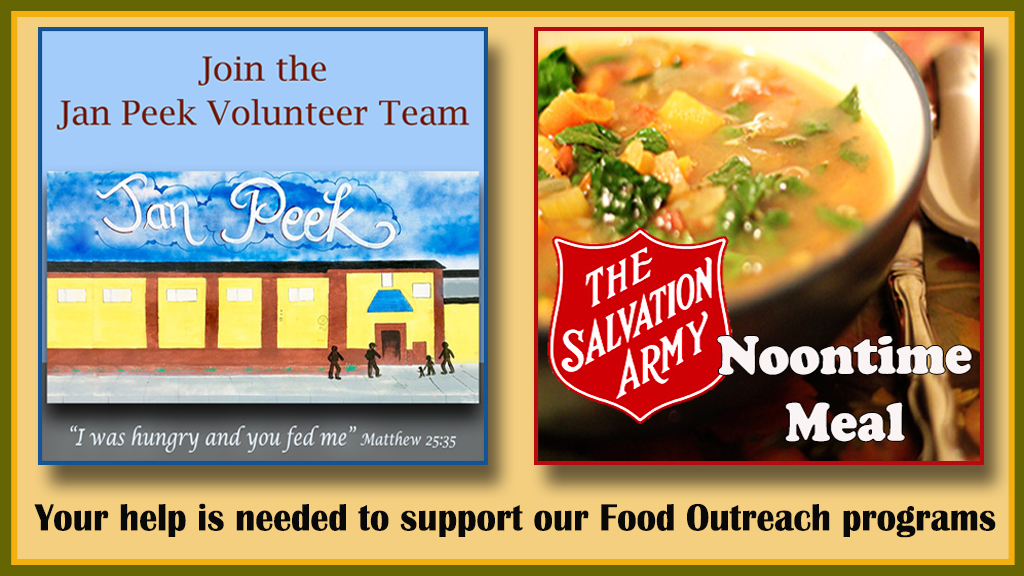 We are urgently in need of volunteers to provide dinners to the residents of Jan Peek House in 2023, particularly February 25th and March 25th. Learn more about this service opportunity. Sign up is easy.
We are also in need of a volunteer for Noontime Meal for February 7, 2023. This would require approximately one hour of your time anywhere between 11am and 4pm on that date. The Noontime Meal activity entails ordering groceries (rotisserie chickens, potato salad and apples) from the ShopRite in Mohegan Lake, picking them up and delivering them to the Salvation Army in Peekskill (located less than 10 minutes from the ShopRite). If you are potentially interested and would like to know
more, please contact Jeff Kephart at jeffkephart@gmail.com.
After February or March, we hope to move to a new model in which we prepare the Noontime Meal in our own kitchen. We had a group of Seniors who did this in the past. If you have ideas about how we can resurrect this wonderful practice or if you might be willing to participate, please contact Jeff Kephart (jeffkephart@gmail.com).