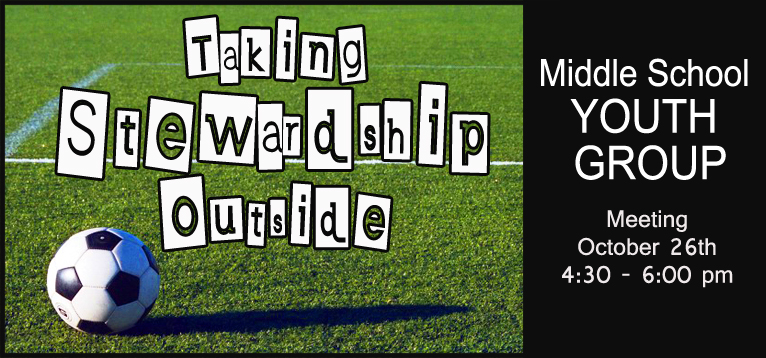 Youth meeting October 26, 4:30-6 pm
We're going to play so dress for the outdoors.
Join us on a trip to Joe Palumbo's Soccer Academy to run around, chase a few balls, and have a good time as we take stewardship outside.
Permission slips are needed.
Check the October meeting page fpcyyouth.weebly.com/october for all the details, Chip's message, as well as some Bible verses to consider.
See you there!