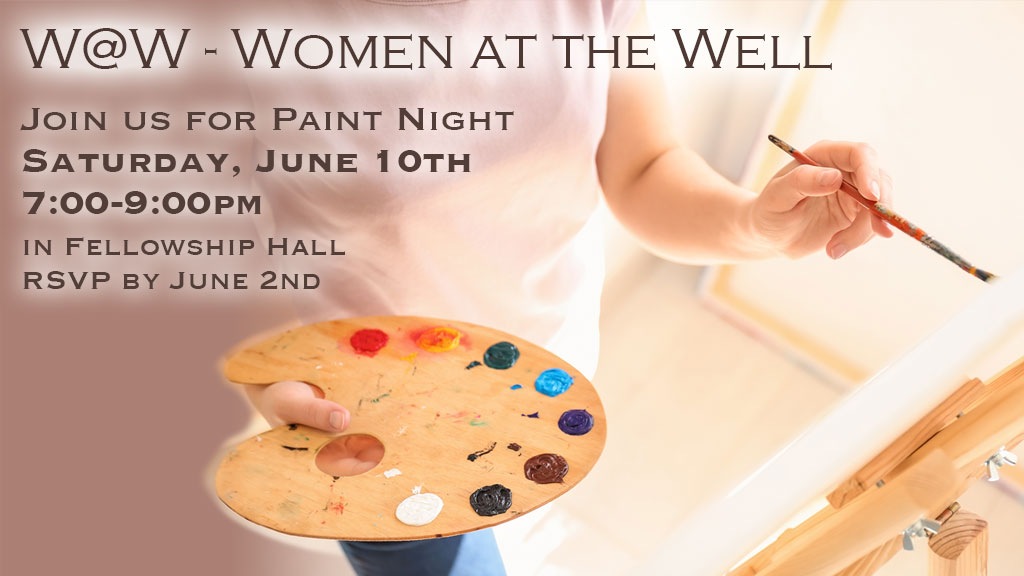 Tracey Falcone of Paintastic Parties will come to Fellowship Hall Saturday evening, June 10, at 7pm for a step-by-step painting party!
Please RSVP by June 2, so we can provide her with an accurate head count.
Price is $35 per person, all materials included. If for any reason the cost would make it difficult for you to attend, please let  someone on the team know and we'll make arrangements!
The organizing team will bring wine, beverages, and some light snacks.
Women at the Well is a new FPCY group that recognizes the challenge many women face today in finding time for self-care and restoration in a supportive environment of their peers, especially in the midst of the busy lives they and their families lead. We invite women to set aside this time to build community in conversation and fellowship, to laugh together, and to lean on one another in all the joys and tribulations of our lives.
Contact Alice Chin, Abby Cross, Dawna Dennis, or Elaine Heyde with questions.