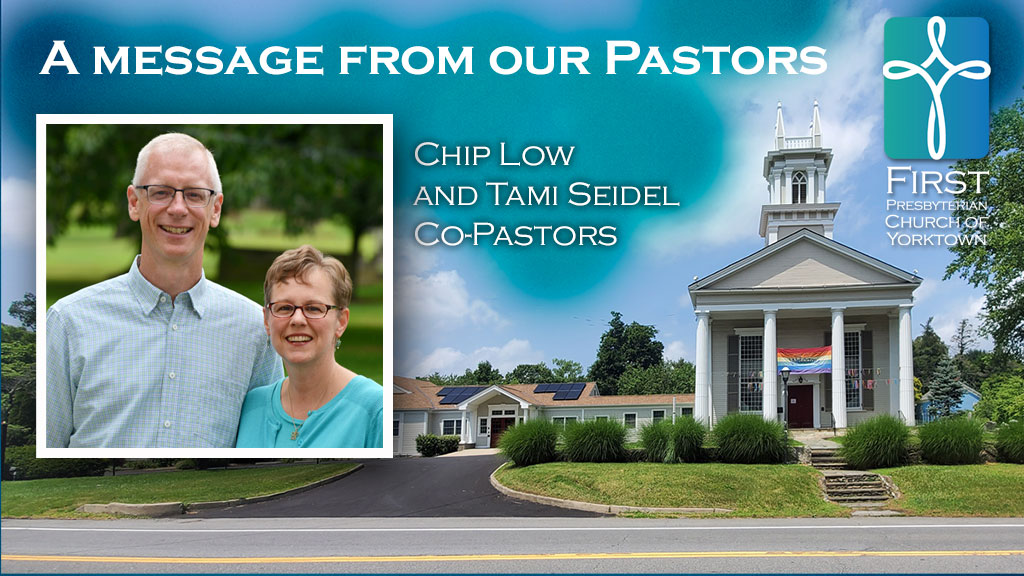 Over the past few years, we have come to think of this season after Easter as the Celebration Season. It seems like every Sunday, we have something new or different to celebrate in the life of our church. This spring (starting even before Easter), we have celebrated new members and confirmands joining our church, Earth Day, Legacy Sunday, Gifts of Women Sunday, and Mental Health Awareness Sunday. And the celebrations just keep coming:
May 28 – Pentecost Sunday (wear RED)
June 4 – Capital Campaign Celebration
June 11 – Faith Formation Sunday
June 18 – Gifts of Men Sunday
June 25 – Pride Sunday
Here's another thing worth celebrating – that we have so much to celebrate! After the last four years of unexpected disruptions and challenges, pandemic and loss, we still have so much to celebrate:
• God's continued gifts and blessings in our lives, starting with the life and breath with which we start each day and the love that surround us all;
• The life-changing, life-giving vision and mission we find in the story of our faith, and especially in Jesus who shows us the way, truth and life-giving power of God's love;
• The constant presence, guidance and friendship of the Holy Spirit who dwells in us and around us, no matter where life takes us;
• Amazing children, youth and adults who bring a wealth of talents, gifts, energy, ideas and perspectives;
• Leadership that is prayerfully and thoughtfully navigating the challenges and discerning the way forward;
• This faith community that is grounded in gratitude and committed to being a refuge and a beacon of hope and justice in the world around us.
We hope you will continue to join us in the coming weeks as the party continues and throughout the summer as we worship and serve God and this world God love together.
Faithfully yours, Chip and Tami