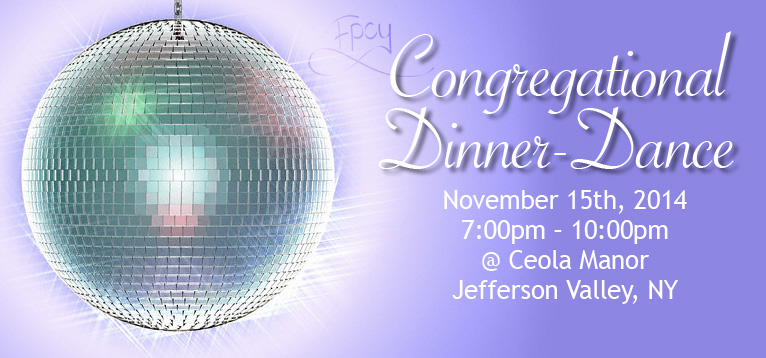 We will be having a dinner dance for the FPCY congregation on November 15 from 7-10 pm at Ceola
Manor in Jefferson Valley. All are invited. There will be seating for adults and also an area for youth (grades 6-12). The DJ will be sure to mix the music up to keep the youth, the old folks, and everyone in
between happy and dancing. This is a great chance to get to know each other a little better. Price for
dinner and dancing is $45/adult, $23/youth for tickets purchased by October 30. For tickets ordered after
October 30, the price will be $50 and $25. The last day to purchase tickets is November 10 (or when sold
out). You can buy tickets at the church office, by putting a check in the plate or the mail (dinner dance
noted on memo), or online at our online giving site  (click "Give Now" and use the "other" line item, specifying "Dinner Dance").
We had a great time at the last dance – let's make this another night to remember!