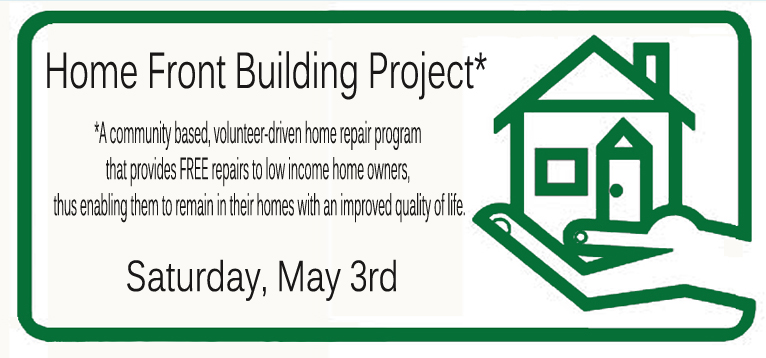 Adult volunteers and teens aged 14 and older are still needed and very welcome to join the HomeFront work team for this Saturday, May 3rd.
Please feel free to decide to join us even if you have not completed the survey. We will be starting our day at 7:00 a.m. Bring work gloves and your labeled tools for outdoor work and/or for carpentry work. Please let me know that you are coming either by sending an email to Jean Post-Winget (jeanpostwinget@live.com) or by calling me. Feel free to contact me with questions.
You can also get information by calling or emailing the church office.
Please help out by praying for sunshine on Saturday!!!!!!!!
Looking forward to being a part of the Body of Christ as we work together to help our neighbor on Saturday.
Jean